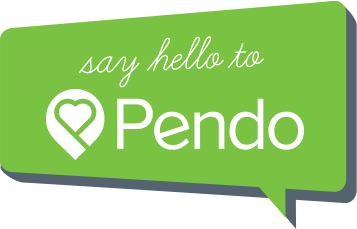 Exclusively customized for LANDLORDBC
members.
Exclusive
20
percent
discount
For LANDLORDBC Members
Available Tuesday, November 1, 9:00am

PRE-ORDER
As a Landlord BC member, Pendo gives you a simpler, complete place to manage your rental properties, whether you're overseeing one property or hundreds.
Tired of hand writing paper forms? Pendo now includes your LandlordBC approved Application for Tenancy and Residential Tenancy Agreement, forms. Plus many more pleasant, time-saving surprises.
Here's a sneak peak of what you'll get.
Get Started!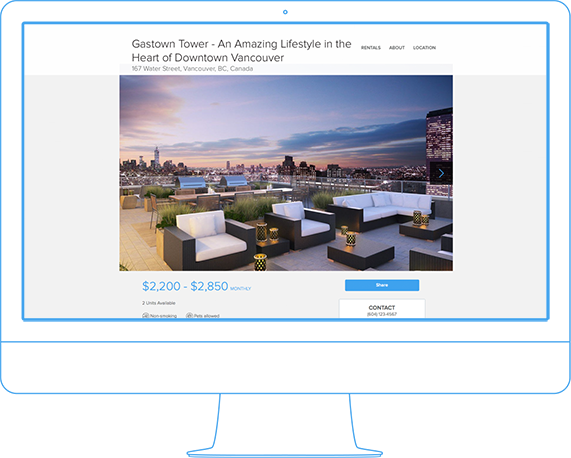 Rental Websites Created in seconds
Feature your rentals on their own website, then, with just a couple clicks, share them on Facebook, Twitter… everywhere. Pendo will organize your leads and notify you as they come in.
Your Application for Tenancy already built right in!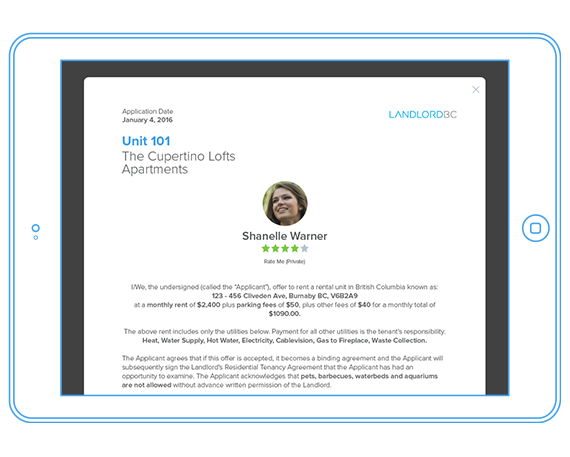 Take Applications Online Screen Tenants. Avoid the paperwork.
Landlords using Pendo's free online application forms get quicker, more complete responses, and best of all, applications can be converted to Residential Tenancy Agreements without tedious duplication!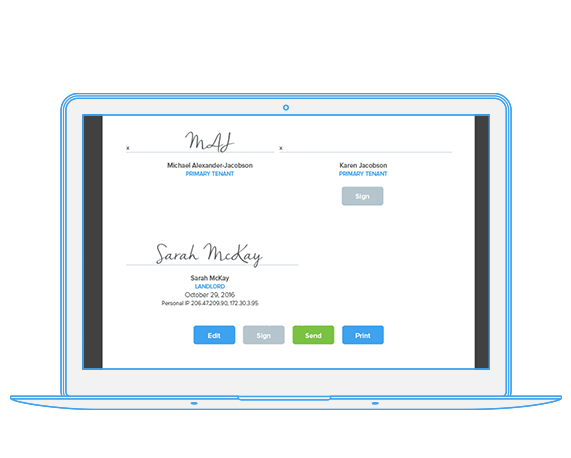 Lease Agreements Convert Applicants to Tenants
Great tenant/landlord relationships start at the beginning – with clear terms, expectations and responsibilities.
Send your soon-to-be tenants an online Residential Tenancy Agreement and get it signed electronically, from anywhere.
As a great landlord, keeping things smart, neat and tidy is what you do.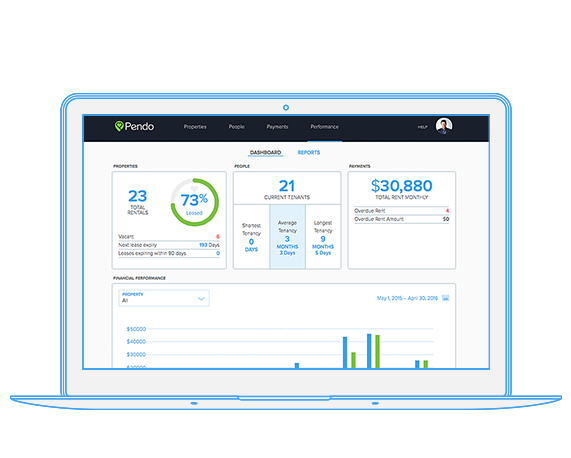 Ditch the Spreadsheets Managing Income & Expenses is a snap
Pendo tracks all the essentials for you.
Like People, Income, Expenses, Expiring Leases, Rent Increases, Vacancies and Overdue Rent… and more, like Transactions.
Time saver: Pendo can pull in bank transaction records automatically, so you don't have to!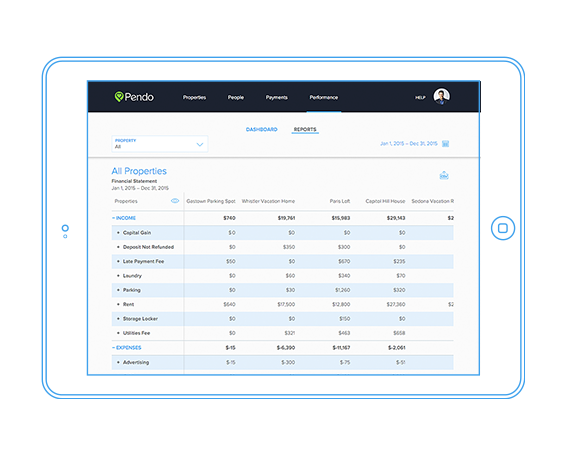 Reports Your Accountant will love them
Pendo helps landlords track finances throughout the year.
Concise financial statements are ready at your fingertips, night or day, whenever you need to review your Income and Expenses.
Fully exportable to Excel or Numbers,
your reports will keep your accountant happy – Just don't tell them how easy it was.
Stay Organized Relax. All your records are in one, central place
Let Pendo help with the things you need most to make your landlording experience super efficient and stress-free.
You'll get effortless organization and everything is backed up for you so that nothing gets lost.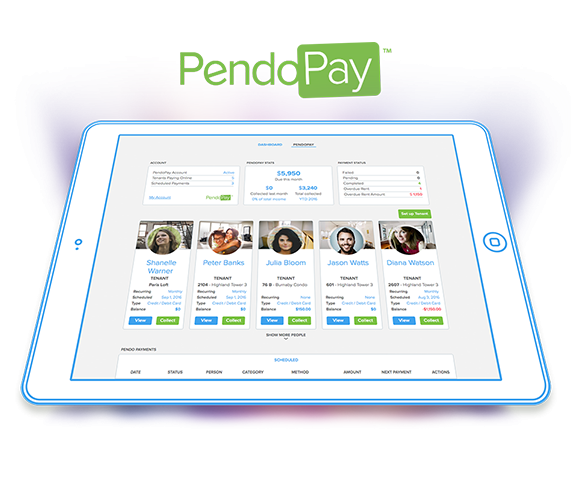 Collect Rent Online Make bank line-ups history
One of the most important tasks and biggest pains for landlords is rent collection – bounced checks, late payments, lost in the mail… There are endless ways things could go wrong.
In today's digital age, almost every bill can be paid online: mortgage, utilities, tuition, Netflix… you name it. With PendoPay online rent collection, it's now fast, convenient, and safer than ever.
Move In & Out Mobile Condition Inspection Reports
Simple. Intuitive. And transparent.
Condition Inspection Reports are now as easy as walking through the rental with your new tenant. Add a room. Mark its condition. Take a photo and add a few notes. When you're done, you'll all have signed copies for your records, making the Move Out inspection reports even easier!