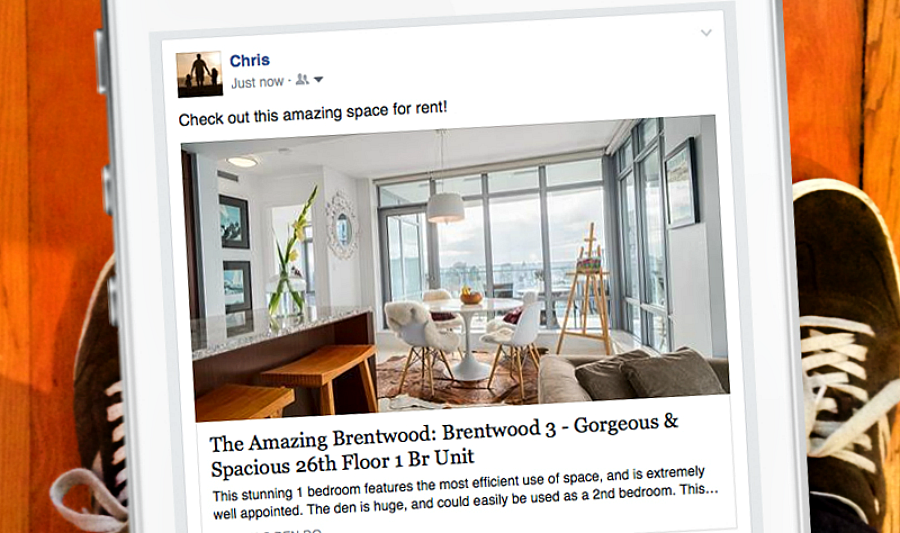 Got Vacancies? Promote on Facebook!
How can landlords find more tenants? In today's age, social media is a crucial component to the success of marketing efforts in all fields. It's a great tool to generate leads and raise awareness, and the best part is that you can do it for free.
Under 30's Are Renting
In the rental business, young adults and Millennials account for the majority of renters. According to a recent survey done by NMHC, 51% of all U.S. renters are under 30 years old. Statista shows that 78% of U.S. population has at least one social media profiles in 2016, and Millennials have the highest engagement with social networks than any others. As a result, more and more savvy landlords are utilizing social media tools to promote their rental properties and to fill vacancies.
Out of all social media outlets, Facebook is the undisputed leader in terms of user base, engagement rate, and effectiveness. A recent research by Pew Research Center shows that among all Internet users, 82% of the young adults use Facebook. With over 1.65 billion monthly active users and growing, Facebook is the most widely used social networking channel in the world. On top of volume, there is also quality. Hubspot found that 77% of B2C businesses have acquired customers from Facebook.
Pendo: Instantly Share Your Rental Listings on Facebook.
After publishing your rental property website, you can find the option to share a Property or a Unit on the website by clicking the 'Share' button.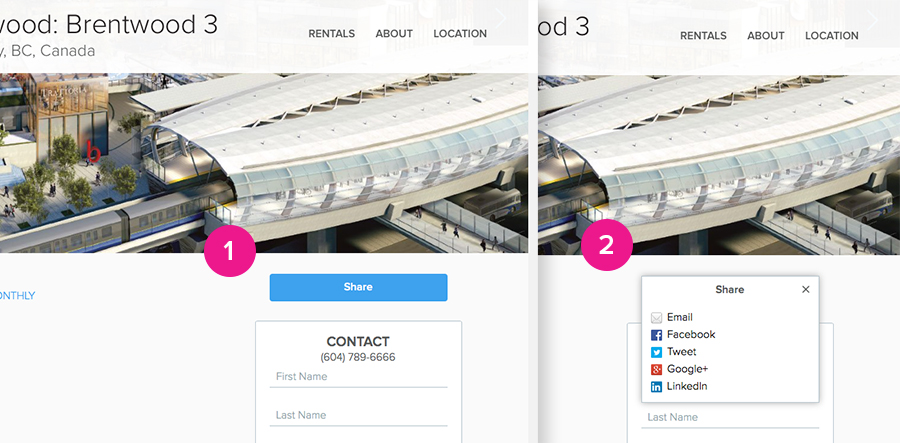 In addition to sharing with your social connections on Facebook, you can also have your friends share it with their circles, as 'word of mouth' has been an immensely powerful marketing method since the dawn of time. Of course, anyone who visits the rental listing site can also share it!
Facebook may be your first choice, but Pendo also provides other social channels that have their unique merits.
Twitter is a great platform for back-and-forth conversation; using hashtags can bring you valuable traffic and great leads. Google+ is excellent for enhancing search engine visibility, but make sure to use relevant keywords and appropriate hashtags in your Property and Unit descriptions, like key neighbourhood terms, nearby restaurants, schools, local amenities. LinkedIn is a distinctive platform that allows you to reach your business contacts. Who knows who's relocating to your area, or have friends looking for a home just like yours.
By sharing your rental listing across multiple social media platforms, you can generate much more traffic and possibly fill your vacancies way faster! It's easy, effective, and absolutely free. Sounds good? Try it today!