A simple app
to manage your properties online.
Take your landlording to a whole new level
Pendo gives you a simpler, complete place to manage your rental properties, whether you're overseeing one property or hundreds.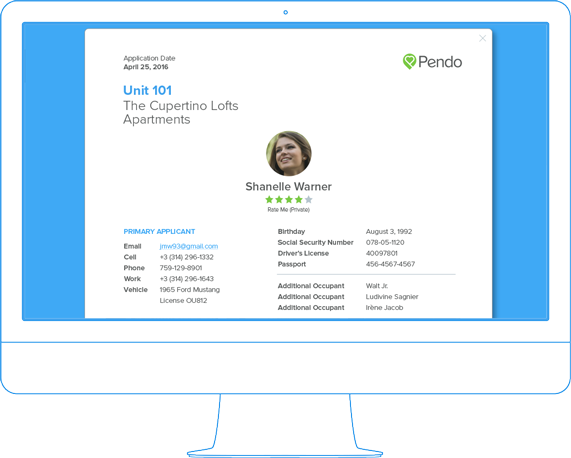 Rent it We help find you great tenants
Landlords using Pendo's free online application forms get quicker responses, avoid duplication and best of all, have zero paper to lose!
Send your soon-to-be tenants an online Lease Agreement or store your own in Pendo. Keeping things neat and tidy for you is what we do.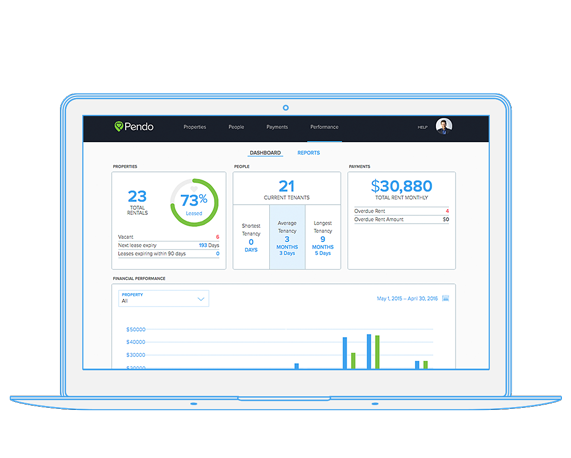 Ditch the Spreadsheets Managing your rentals is a snap
Pendo tracks all the essentials for you.
Like People, Income, Expenses, Expiring Leases, Rent Increases, Vacancies and Overdue Rent… and more, like Transactions. In fact, Pendo can pull in bank transactions automatically, so you don't have to. That's the way it should be!
It's time to say goodbye to those old spreadsheets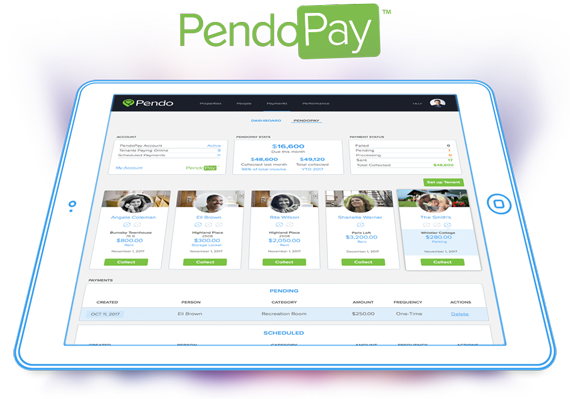 PendoPay Online Rent Payment
From your tenant's bank to yours. Without the drive.

Set up or invite your tenants to pay their rent through PendoPay's direct bank transfers. They'll enjoy the friendly reminders and have peace of mind their rent is being paid on time. You'll appreciate fewer trips to the bank to deposit cheques, and no more awkward conversations around late rent.
Available to all Pendo landlords in Canada.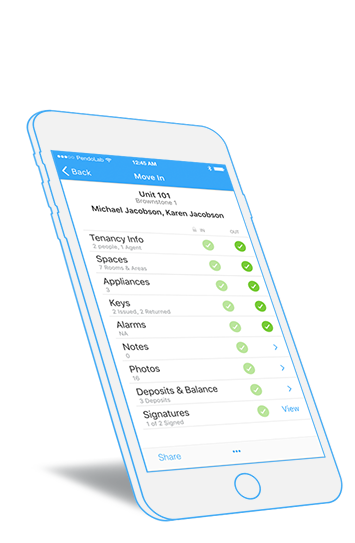 Move In & Out Mobile Condition Inspection Reports
Simple. Intuitive. Accurate.

Creating a Condition Inspection Report is now as easy as walking through the rental with your new tenant. Add a room. Mark its condition. Take a photo and add a few notes. When you're done, you'll all have signed copies for your records, making the Move Out inspection reports even easier!
So easy to start. No set-up fees.
Get started for free. Upgrade, cancel or downgrade anytime.