Pendo Support
How do Lease Timelines work?
Use the  Lease Timelines page to instantly get a broad view of all your leases, plan ahead and avoid conflicts. This feature is especially useful for landlords with short-term rental properties.
You can access it by clicking the 'Leases' tab once you're signed in.

1. You can customize the timeline sheet using the filtering options (from left to right, top to bottom):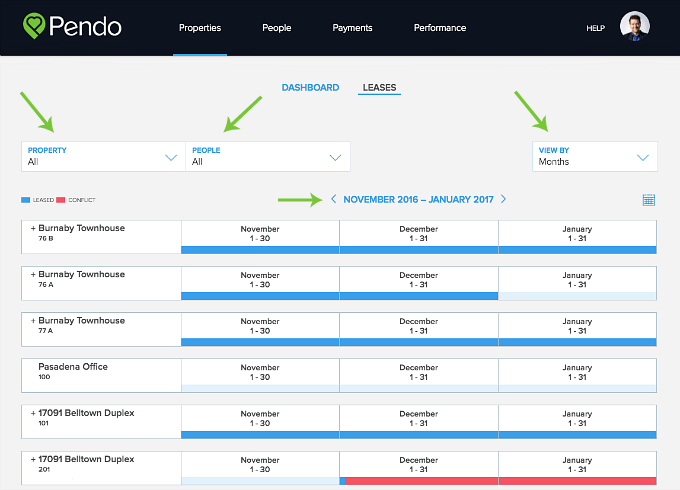 Filter Leases by Property and Unit;
Filter Leases by Tenant associated;
Switch the timelines between Year/Month/Week/Day view;
Use the  '<' and '>' to scroll back and forth along the timeline.
2. Hover over the red or blue bar to view monthly rent amount of the corresponding lease: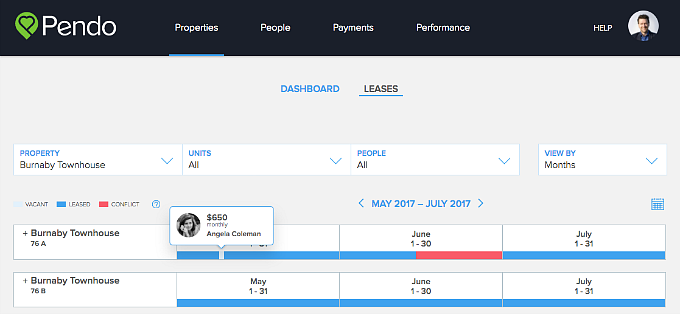 3. You can also use the '+' / '-' icons next to each Property to expand/hide Lease details: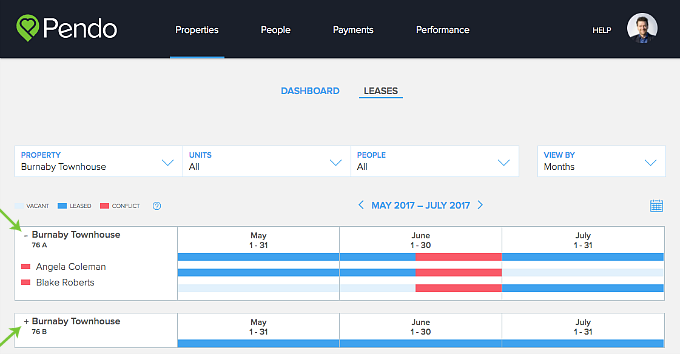 4. You can view and edit the lease details by clicking on the blue or red bars.
5. The lease timeline sheet is super easy to read:
light blue shading under a rental unit indicates vacancy,
bright blue means that the unit is leased,
red indicates a lease conflict, meaning there are overlapping leases. To adjust a lease, click the red bar, then 'Edit Lease' in the Lease Summary.