Pendo Support
How do I upgrade or downgrade my Pendo account?
To upgrade your current plan, go to Profile → Plan page or click 'Upgrade'. Then enter your credit card information to complete. Your credit card will be charged after the 15 day trial period ends.
To downgrade your current plan, you need to archive all buildings except for one. For instructions how to do this, please click here and then click 'Downgrade'.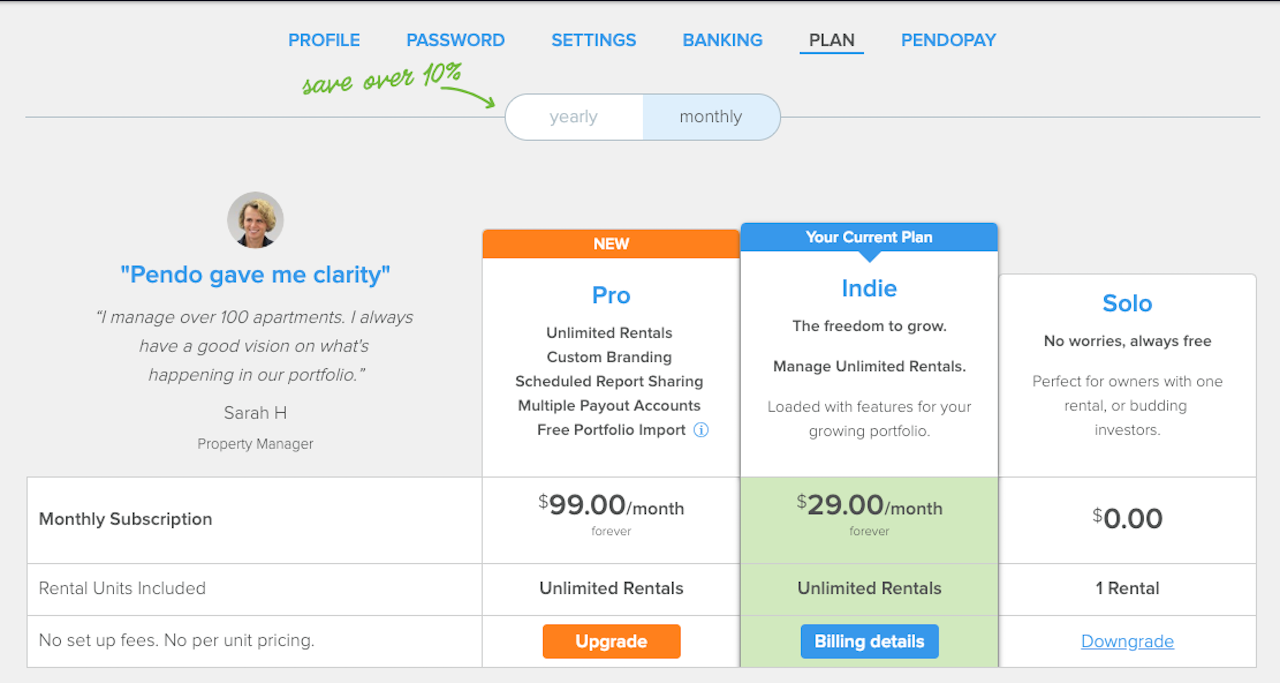 If you have any questions, please reach out to our Support Team by clicking the smiley face button at the bottom right corner.