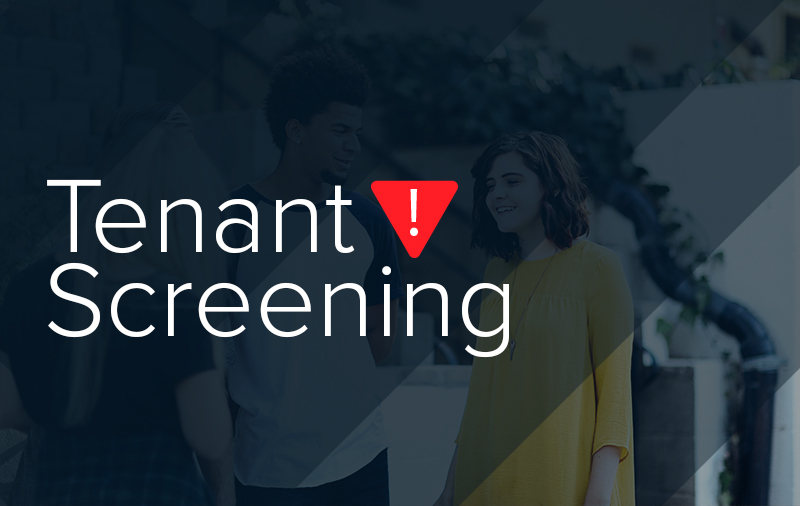 5 Potential Tenant Red Flags
So you've decided to rent out your home, whether as a vacation lodging spot or a permanent residence, and are launching a search for tenants. You will quickly find that reviewing applications and interviewing prospective tenants is a lot like hiring someone for a job. You will have lots of candidates, and not all of them will be good candidates. The key, then, is in being able to separate the good from the bad. The five red flags listed below will help you to do so.
1. Bad Credit
As a landlord, one of your first obligations is in finding a tenant who will be able to pay your rent rates on time every month without any prodding. Your best chance of finding such a tenant is to run a credit check on all of your applicants.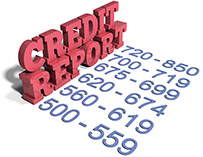 First of all, remember that your prospective tenant has to consent to a credit check for you to legally run one on them. Someone who is unwilling to consent to a credit check, though, is showing you another red flag. If a prospective tenant doesn't want you seeing their credit history, chances are they have something to hide. Make the credit check a compulsory part of your tenant screening process, and drop anyone who doesn't consent.
When you actually do run the credit check, though, what should you look for? What is a good credit score, and how do you read the credit report to learn different things about your prospective tenant?
The Score: Credit score ranges are fairly simplistic and can offer a reasonable at-a-glance sense of a prospective tenant's financial history. Nowadays, most credit scores will land somewhere between 300 and 850. Anything below 600 is abysmal and should be avoided, while your most trustworthy and financially responsible tenant candidates will likely be somewhere between 700 and 800.
Reading the Report: Every credit report your receive should be split into four different categories: identifying information, credit history, public records, and inquiries.
The identifying information section should include information you already know about your prospective tenant, like names and Social Security Numbers. Just make sure you have the credit report for the right person, and move to the next section.
The credit history section will be the core of most credit checks you run. This section includes a list of your prospective tenant's creditors and should include credit cards, mortgages, and loans. Each item should be given its own line within this section, and with each line, you should get a sense of your prospective tenant's debts, previous payments, and overall financial reliability.
If the public records section is empty on your tenant's credit check, that's a good thing. Public records include stuff like bankruptcies or court judgments, both of which are obviously bad news for credit. These are major red flags.
The inquiries section is something you can skip altogether. It's just a list of people or organizations that have requested your prospective tenant's credit history, including employers, banks, and other landlords.
2. Criminal History
In addition to running a credit check on your prospective tenants, you should also get them to consent to a criminal background check. Most states will allow you to reject potential tenants if they have been convicted of violent crimes, sex offenses, or drug offenses, since such histories could indicate a person who is a threat to you, your property, your neighbors, or any other tenants you may have.
However, when you do run a criminal history check, make sure you know the rules. Know your state's stance on tenant discrimination, and know which offenses you can use to disqualify tenants and which (more minor) offenses you cannot. Doing your homework will help you avoid being the subject of a discrimination lawsuit or investigation in the future.
3. Eviction History
If your prospective tenant has been evicted by a landlord in the past, traces of the incident may appear on his or her credit check. If unpaid rent or lease payments were collected through a court, such a judgment may just crop up on the credit report. You can also find out if a tenant has been evicted in the past by running a rental history background check or by doing reference checks and speaking to your potential tenant's former landlords.
It goes without saying that an eviction is one of the biggest red flags a tenant can have, but you can also find out other red flags simply from talking to a previous landlord. Whether your prospective tenant has been repeatedly guilty of late payments, property damage, or simply rudeness, there are plenty of red flag offenses that may not have led to an eviction. A past landlord is precisely the person to tell you about those red flags.
4. Scattered Employment History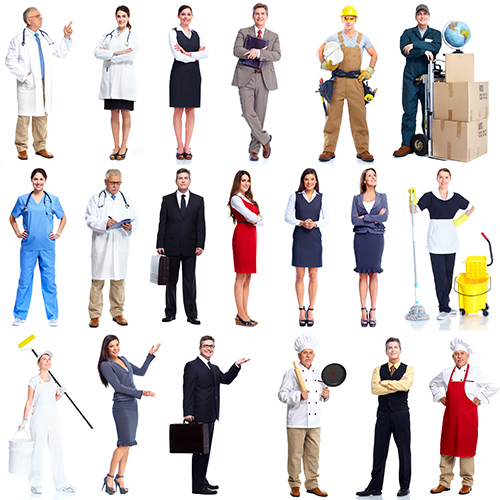 There are several reasons that landlords look into their tenants' employment history. For one thing, a landlord wants to make sure that their tenant has steady employment with a salary large enough to cover rent and living expenses. For another, landlords view scattered employment history as a major red flag. A tenant who can't seem to hold down a steady job is not only unreliable as far as regular payments are concerned but also is a relocation risk.
Think of it this way. Searching for new tenants is a stressful and complicated process that you won't likely want to repeat on a regular basis. It is in your best interest to find a tenant who is going to stick around for a while, and one of the best ways to do that is by passing on applicants with scattered employment history.
5. Dishonesty
You can find out a lot from tenant background checks, but here's the most black and white lesson you will learn.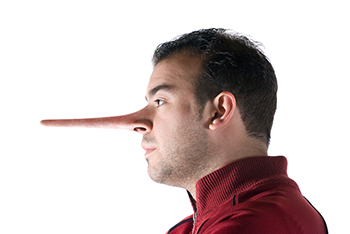 Prospective tenants who lie to you are not worth your time. If your investigations discover that a tenant lied on their application, whether by providing false employment history, fake references, or inaccurate income estimates, cut them loose. A tenant who will lie to you on an application will surely lie to you further on down the road, and the last thing you need is a person you can't trust living in your house.
Your home is one of your most valuable assets, and if you are planning on renting it out to someone you don't know, you need to cover your bases to make sure that the tenant in question is a friendly, responsible, and honest person. By keeping an eye out for the five red flags listed above, you should be able to filter out the riff raff and find the perfect tenant without too much trouble.
Comments are closed.