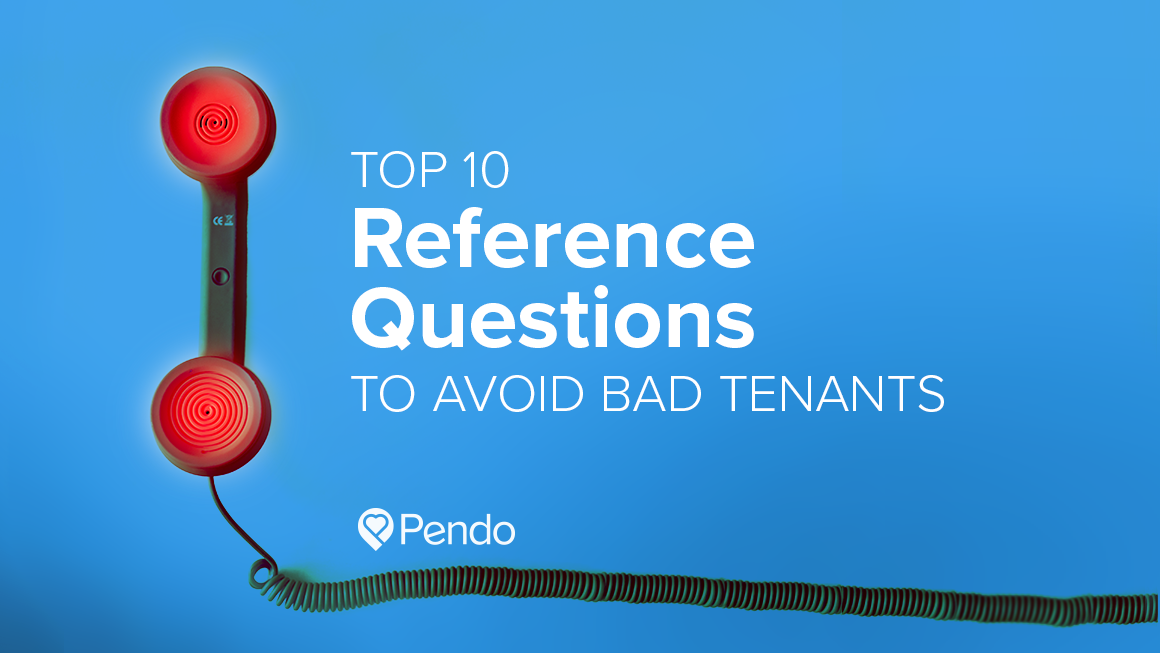 Avoid Bad Tenants with these Top 10 Reference Questions
We've all heard of the tenant horror stories: late or even outstanding rent, unruly pets, damages to the property.
What you can do to avoid landing a bad tenant is by being especially diligent with the screening process. Thoroughly checking your potential tenant's references can provide valuable knowledge that will help with your decision making process, and save you some headaches in the long run.
At the very minimum, every rental application should require both references from previous landlords, as well as employers. Here is our top 10 list of reference questions for each:
Current/Past Landlords
What is the address of their property?
Who were the occupants listed on the lease?
How long was the tenancy?
What was the monthly rental amount for the tenant?
Did the tenant consistently pay the rent on time?
Did the tenant maintain the rental property well? Were there any major resulting damages or maintenance issues?
Did the tenant have any pets?
Were there any complaints from the neighbours or other tenants?
What was the reasoning behind the tenant leaving?
Would you rent to this tenant again, and why/why not?
Employers
Can you confirm that the tenant was/is employed at this company?
What is the tenant's monthly salary?
What was the date of hire?
What is the tenant's position in the company?
What are the terms of employment? Is there a trial or contract period?
What are the average hours worked?
Does the tenant come to work on time?
What are the long term job prospects of this tenant?
How do you like working with the tenant?
Has the tenant been reprimanded at work since employment?
Friends/Family
Sometimes an applicant may offer personal references to supplement their application. While they may be slightly biased, it could paint a more well-rounded picture of the lifestyle and character of the tenant. Therefore, it might be a good idea to ask:
How do you know the tenant?
How long have you known the tenant?
How does the tenant spend their spare time?
Have you spent any time in the tenant's current or previous home? How would you describe it?
Does the tenant smoke?
Does the tenant have pets?
What is his/her marital status?
Describe their overall character.
Landlords who take their time conducting detailed reference checks are usually able to spot the red flags quickly. Compared to the cost of damages or lost rent, this small contribution of time is definitely a worthwhile investment. Do you know how to distinguish the good from the bad? Check out these 5 Potential Tenant Red Flags.
Have you tried Pendo's Online Rental Application? It's simple, fast, and convenient for both you and prospective tenants. Best of all? It's completely free to use! Sign up for Pendo today to enjoy our suite of digital tools that allow landlords of all sizes to manage their rental properties with ease!