Collect Rent Online
Rent paid. On time. From anywhere.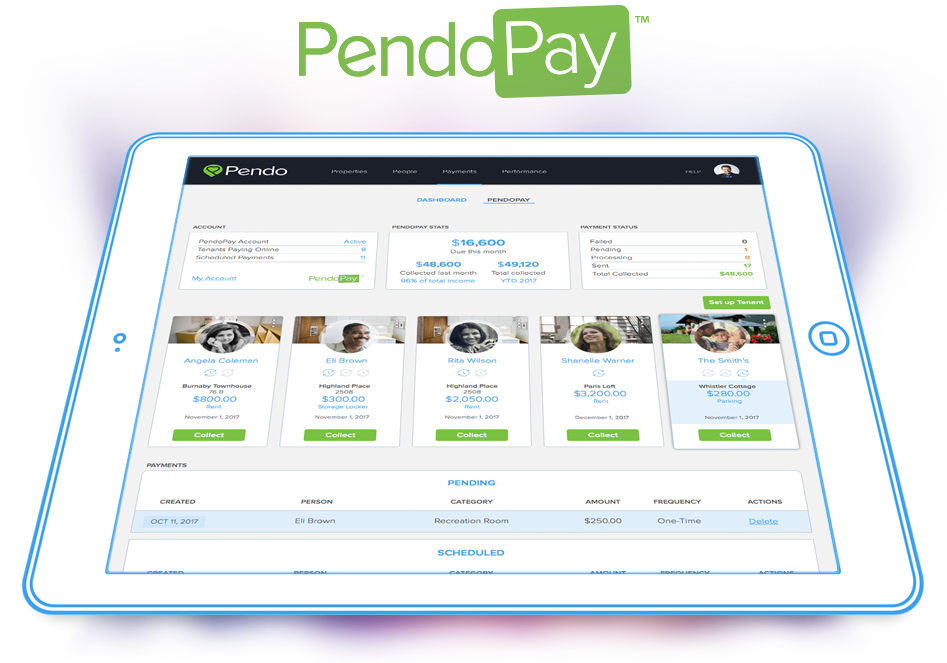 EFFORTLESS RENT COLLECTION
It's no secret that collecting rent can be maddening. That's why PendoPay helps landlords across Canada (and soon in the USA) collect rent with secure bank-to-bank transfers via Direct Debit.
PendoPay is purpose-built for landlords, and a breeze for tenants. No more paper checks and no more late payments.

Automated
With PendoPay you can process one time payments or schedule recurring payments and with automatic email reminders, your tenants don't have to worry about being late with their rent again!

Secure
PendoPay uses bank level security to safeguard your data and privacy.

Direct Debit payments are considered one of the safest ways to pay rent.

Set up today and receive a Free Merchant Account with your PendoPay subscription.
At under $2 per transaction, PendoPay is one of the most affordable methods of rent payment. You also have the choice to incur the cost yourself or pass it on to the tenant.
Tenants who pay their rent online pay their rent on time.