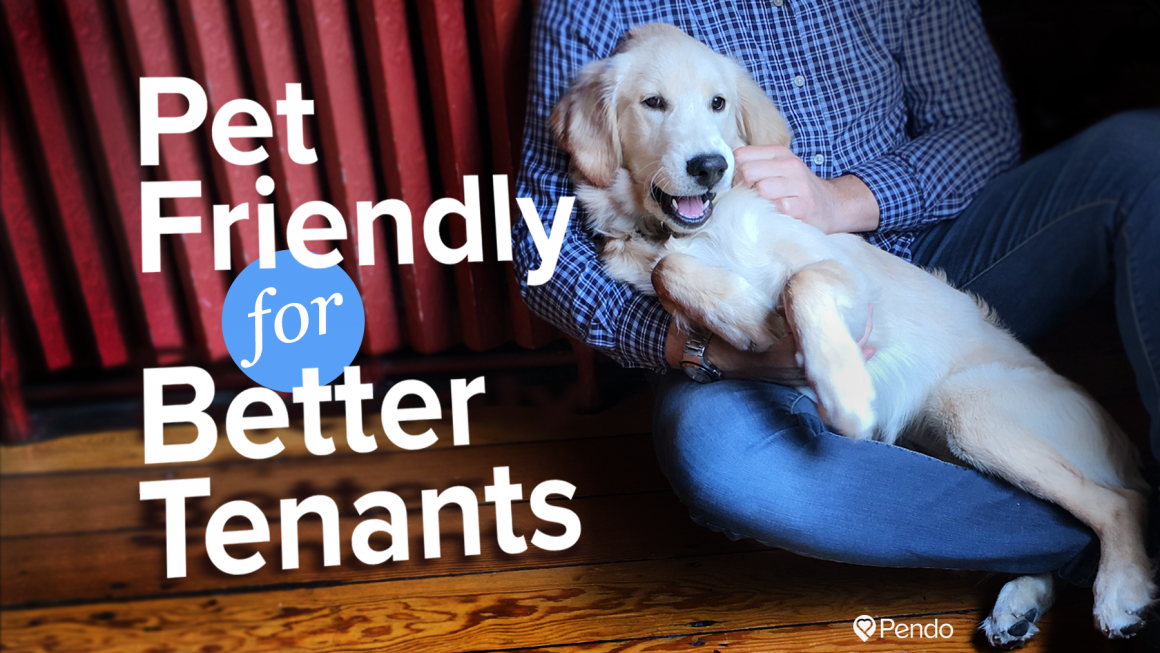 Pet-Friendly = Better Tenants
Most landlords have probably faced the 'pets or no pets' dilemma at some point during their time managing a rental property. Undoubtedly, 'No Pets Allowed' could be a dealbreaker for many potential tenants no matter how fantastic your rental space is. It's a rather sensitive topic and it can definitely evoke strong emotions, both for and against.
According to American Pet Products Association's 2015-2016 U.S. Pet Ownership Estimates, 65% of the American households own at least one pet. However, it's been an ongoing challenge for pet owners to find pet-friendly housing. Recently, a North Vancouver dog owner is calling for changes to B.C.'s tenancy laws to allow pet owners access to a broader supply of rental housing – and she sure isn't alone in her predicament. That calls on certain landlords and property owners to reconsider their no-pet policy.
While the first thought that comes to mind might be the negatives – property damage, noise complaints, unpleasant odours – here are some reasons why going pet-friendly might be a smart move:
You will have shorter vacancy windows and lower vacancy rates. Going pet-friendly significantly opens up your potential tenant funnel, considering over 70% of renters own a pet(s), according to a 2018 survey by Apartments.com.
Relatedly, pet owners tend to stay in a rental property longer because their pets become familiar with their homes. As well, given that it's often a challenge in many markets to find a pet-friendly apartment, pet owners tend to stick around once they found a space – which means less turnover and less hassle for you.
Pet owners are more stable tenants. In addition to staying in one place longer, pet owners are generally more responsible, since they have to take care of an animal. Therefore, they'll likely be more responsible when it comes to taking care of your property, too. Not only that, but one study found that 65% of pet owners earn over $50,000 a year.
Tenants with pets are often happy to pay a little more for a good rental home that can accommodate their pets' needs.
You can also charge a non-refundable pet fee and a standard damage deposit to have peace of mind.
Considering giving it a try? Here are some tips to be fully prepared: 
First and foremost, give your rental home an honest assessment and find out what your property can really manage. Property sizes, flooring types, and neighborhoods all need to be taken into consideration to assess what type of pets are your properties suitable for, if any at all. Clearly state all specifications in your rental listing.
Screen not only the tenants, but also their pets. In-person 'interview' is a great way to get a sense of whether the tenants and their pets are responsible and trustworthy.
Check references. Make sure to contact previous landlords and learn about the tenants' and pets' past behavior.
Add a pet addendum to your lease agreement and go over the details with your tenants. The addendum should define expectations and responsibilities for both sides. Make sure to include specific terms regarding tenant's liabilities if certain damages are done, in order to protect your property.
Take a pet deposit to offset risks associated with any damage that could be done.
Depending on the property, you may charge a non-refundable pet fee that's reasonable and is a genuine presumption of foreseeable damages that will take place.
All things considered, there's a good chance you're better off in the long run to allow pets in your rental properties. That said, it really varies from person to person, and from property to property. At the end of the day, your safest bet is to do what is best for your rental property.
It's a great idea to clearly indicate your pet policy in your rental listing. Pendo's Rental Listing Website enables landlords to specify smoking and pet policies. Try it for free today!
Comments are closed.