BLOG
Lease Timelines on Pendo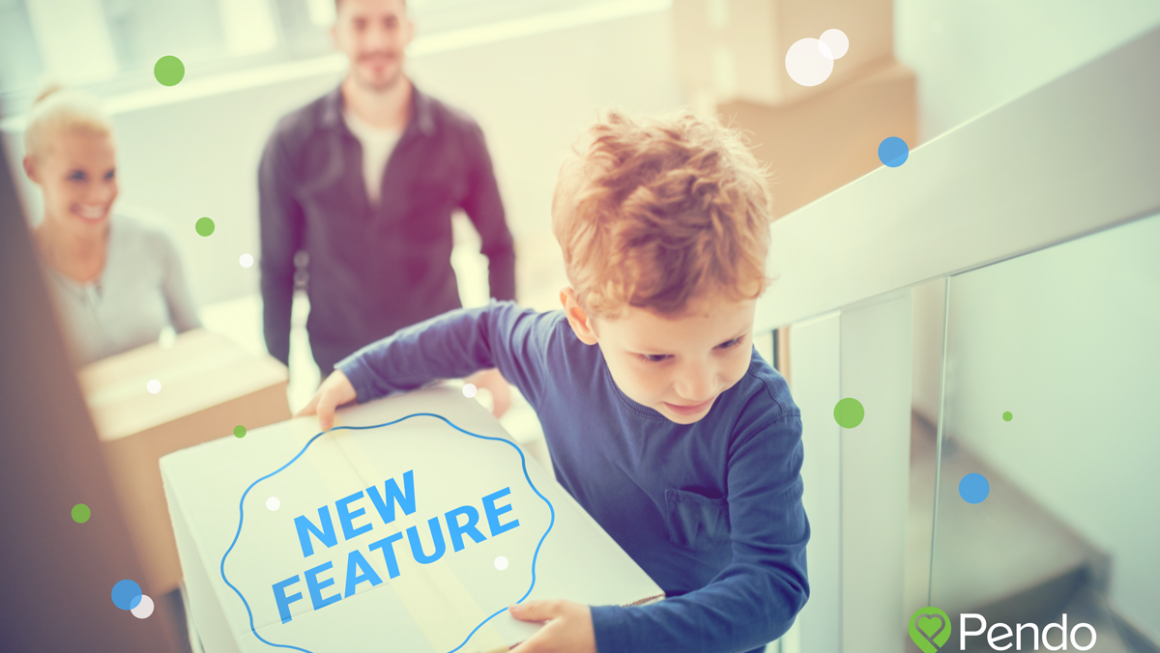 Introducing Lease Timelines
We built Pendo to make your landlording life easier, with one platform to manage all your properties.
But we heard one piece of feedback from our customers that we knew needed to make its way into the product, fast. You asked, "How can I manage all my leases in one view?"
Today, we're proud to show you the answer: our new Lease Timelines feature.
What is it, exactly?
The Lease Timelines feature is a one-stop view for managing all your leases.

If you manage numerous leases, or if you manage several short-term leases, this feature is for you.
What can I do with it?
Lease Timelines help you easily see what's happening now, and what's coming next.
You're able to:
Quickly see which leases are expiring soon

Plan smooth short-term leases, without overlaps or gaps

Edit unsigned leases directly from the page

Filter by timeframe or property to drill down to the view you need

Receive alerts for conflicting leases

Hover over any lease to check rent levels
How it works
Lease Timelines are simple to use. All you have to do is filter by what properties and time of the year you want to view, and then drill down for as much context as you want.
Three colored bars give you a quick overview of the most important things you need to know about your properties.
Dark blue  = leased property
Light blue = vacant property
Red           = conflicting leases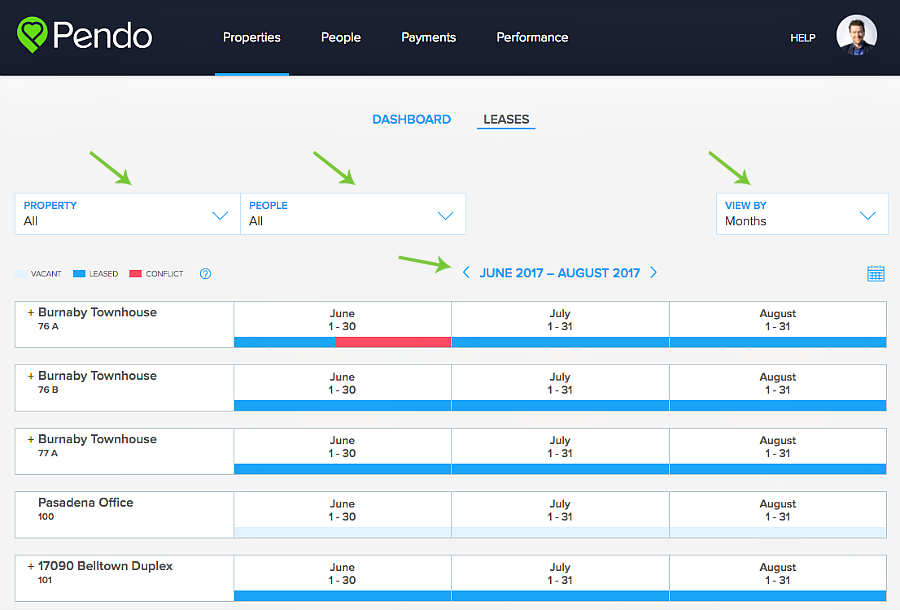 Digging deeper
Right from the dashboard, you can hover over any lease to check the rental income, or expand the lease to see the full address and the tenant names.
If you want to dig deeper to view all the information about a lease, you can click to see the Lease Summary. You'll be able to manage rent increases, see when the lease ends, terminate the lease, or edit an unsigned lease – all from the Lease Timelines dashboard.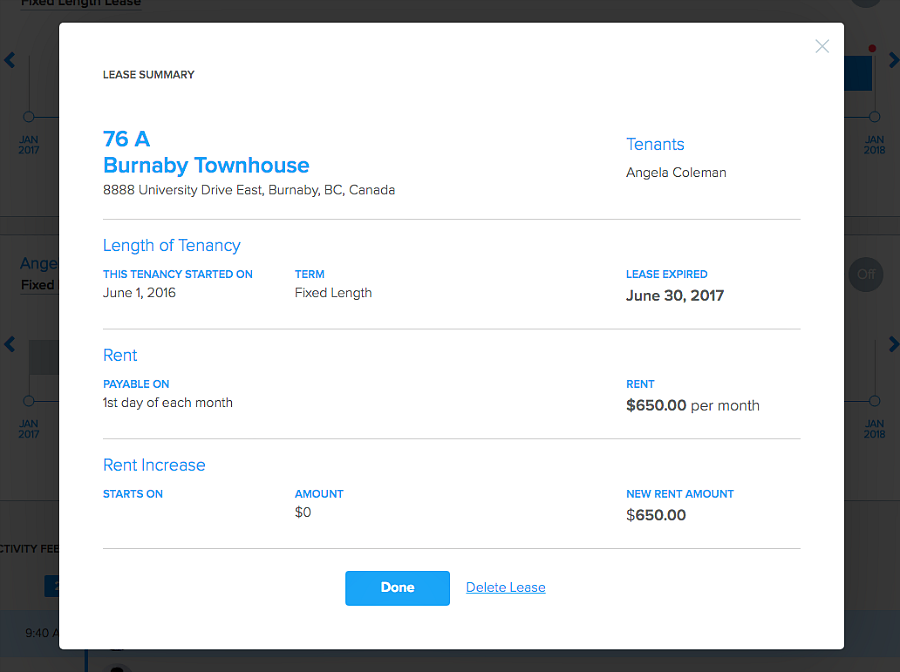 When can I use it?
Lease Timelines are already live! You can check the feature out for yourself here.
Simplified landlording
Landlording can be stressful. We're trying to make it simple. Adding Lease Timelines is the first of many big changes that are coming to Pendo to make it easy for you to manage all of your properties from one platform. Stay tuned!
Happy Landlording,
The Pendo Team
PS: Have feedback about Lease Timelines? We'd love to hear from you. Drop us a note here to tell us what you think of the new feature.
Comments are closed.