The Growing Generation Of Renters: Can We Help Them Get On The Property Ladder?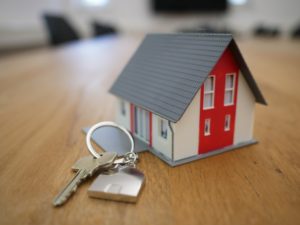 We are headed for a future of renting. With homeownership costs rising at a rapid pace across Canada, more of the younger consumers are doubting their future when it comes to owning their own home one day. Not only are millennials renting with a very different mindset, but a growing percentage of them are also accepting that they will be renters for their whole lives. Hence the term, generation rent. However, with over 30 percent of Canadians going the rental route and housing demand skyrocketing, rental prices are also on the rise and supply is dwindling. So, when it comes to homeownership, can this generation achieve one of the long-standing dreams of adulthood or is it truly a thing of the past? More importantly, what can be done on our end to make the process a more feasible one? Is generation rent here to stay?
Getting Access to Financial Guidance
The starting point for anyone looking to purchase a home is saving up the downpayment. In Canada, this stands at 5 percent for homes costing $500,000 or less and can go up to 20 percent for homes with a price tag of $1 million or more. Yet, for most consumers, it's not just carving out the savings fast enough to build that deposit, but it is also about being knowledgeable when it comes to their financial habits and how they can get them on the property ladder. Most of them know they need to build a deposit but very little are aware of the need for a safety net or the role that their choice of savings accounts plays in meeting their savings target faster. Arm the generation with knowledge on how to build that deposit, including savvy financial habits they can incorporate into their daily lives and you are giving them the power to overcome a major hurdle.
Increase The Shared Ownership Prospects
Co-ownership schemes are still not very common but for those struggling to afford the full cost of buying a home, allows them to have the best of both worlds by owning a percentage of their home and buying out the rest of it at a later date. This is done either by cash transfer or rental arrangements including a portion dedicated to paying for the cost of the remaining percentage. At the same time, they are able to live in their homes and call the home their own.
There are also more creative avenues to be explored such as longstanding and acclaimed Mixer Mortgage from Vancity, allowing family members and friends to split the costs of a home( and its mortgage). Yet, not a lot of tenants are aware of their options or that there are landlords out there that offer these options even though there has been a recent explosion of real estate automation to help potential homeowners. For landlords, this could potentially benefit them as well since it is a way to keep their properties occupied until tenants can afford to purchase it rather than risk losing tenants due to them moving to a cheaper place to save for their deposit.
Explore New Financing Partnerships- Beyond The Traditionally Bank Backed Mortgages
Finally, in order to boost their chances of owning a home, consumers must be able to access more finance, in different forms. In cities such as Vancouver, rental prices for a 2 bedroom apartment can average $2,000. Considering the median income for households in the area is $80,000, this doesn't leave much left over for renters, particularly when we consider that over 50 percent of renters are in the bottom 40 percent of the income bracket. As a result, homeownership relies heavily on the access to financing that these households have.
While there are schemes such as the First Time Buyer Incentive, Tax Credit and the Home Buyers' Plan, there is a sizeable percentage of the population that is being shut out, including those who may have not built up their retirement savings as of yet and those with a less than stellar credit past. Although there has been much progress in the world of finance, banks and traditional lenders still dominate the mortgage market, and therefore so do their terms. In addition, thanks to the strict mortgage rules in Canada, those that are opting for private or alternative financing are facing much higher interest rates. In 2018, 20 percent of mortgage refinancing transactions were done through private lenders and it further illustrates the need for equality of terms across the board, and the possible introduction of incentives to encourage financing companies and property management firms alike to support selling to generation rent.
For the first time, we are looking at a generation who may not see homeownership in their future. While some countries find renting a part of their normal culture, Canada has been known to be pro homeowners and against renting. However, that is quickly changing thanks to a rising percentage of young adults and families finding themselves shut out of the housing market, and therefore having to confront the idea that they may be renting for life. For this to change in any way, both national and private entities must become proactive in establishing new protocols and routes for consumers to access. Not only do we need to close the gap between the housing supply and demand, but we also need to provide a better platform for renters and different options for both landlords and their tenants. Only then can the generation begin to forge their path towards one of the major dreams of many: having the keys to their very own home.
Written by Guest Blogger: Ali McGovern
Comments are closed.