Pendo Support
Applicant Comparison Report
Pendo makes it easy for you to identify top rental applicants by using our Comparison tool.
Visit the Properties | Applicants page
Select the applicants you wish to compare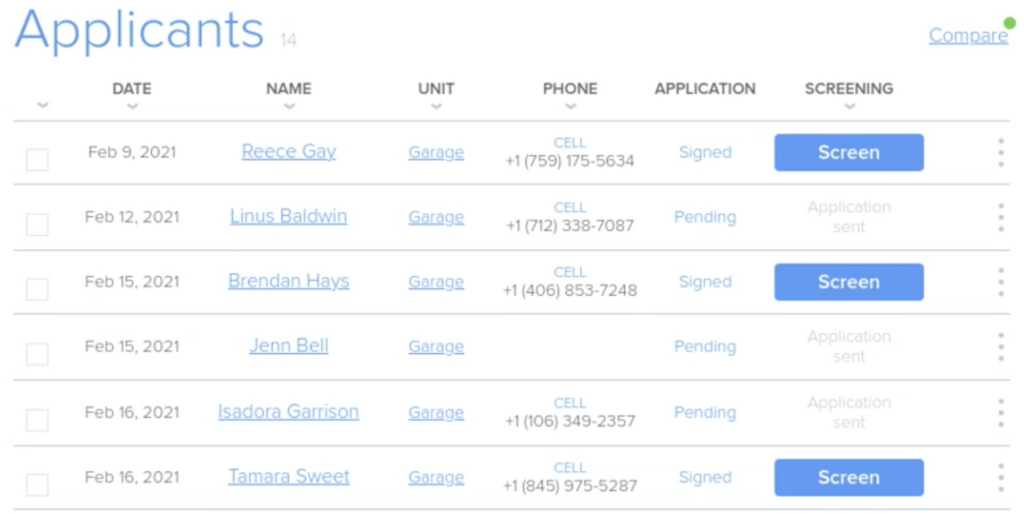 3. Click on Compare
4. The report will be displayed allowing you choose the best applicant for your home.

To download the report to a CSV file, click on the Download button.