Pendo Support
Can I add in custom questions in an application?
You sure can!
When you create a new application, you will be asked if you want to add in your own questions: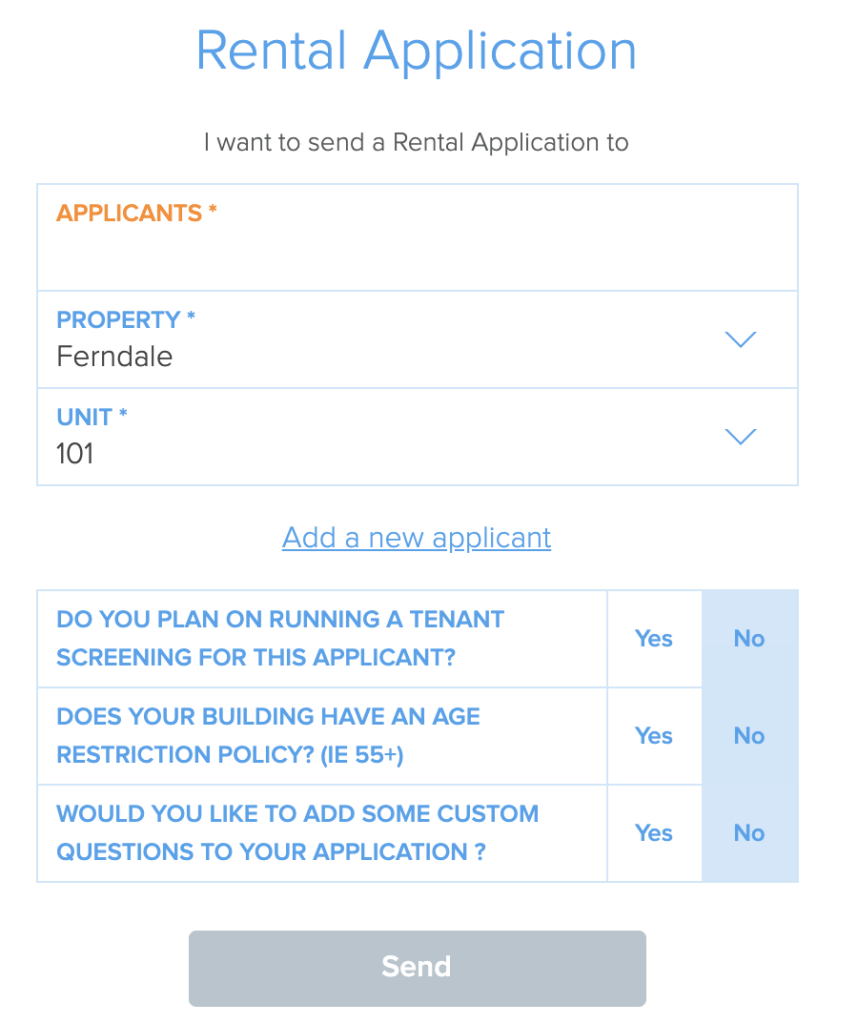 Select Yes to activate this feature: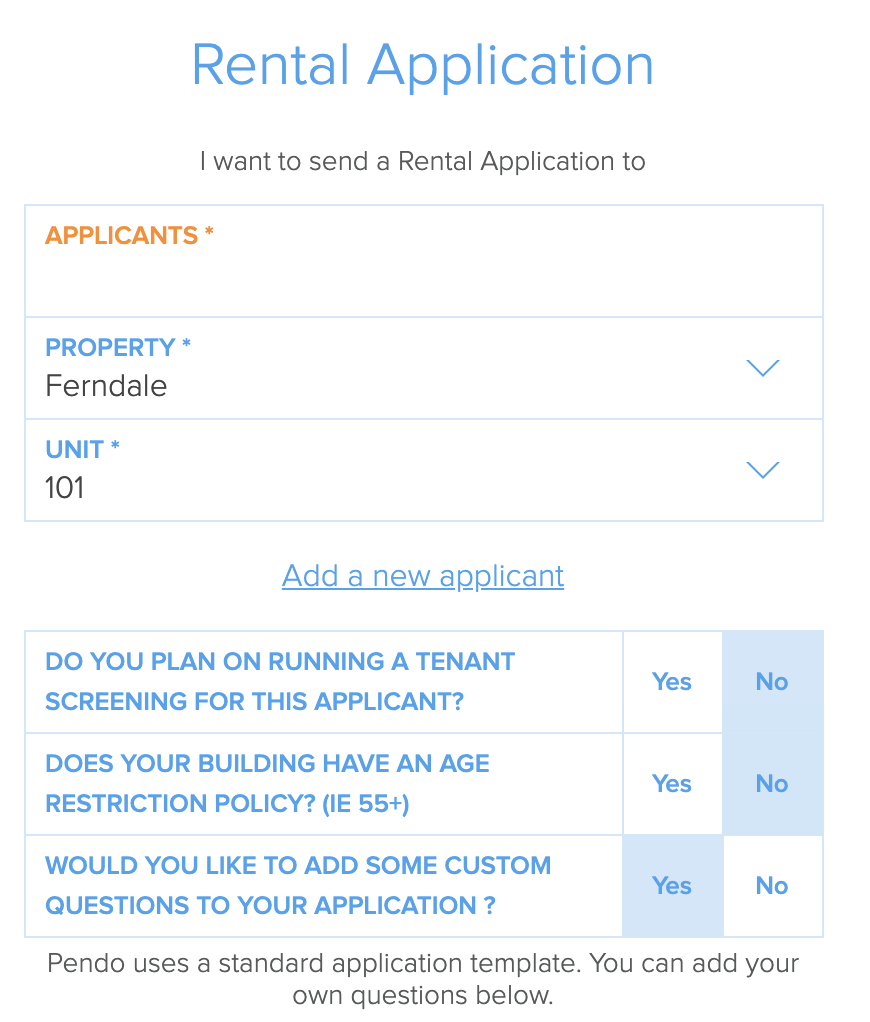 Four default questions will be displayed.  You can modify the text, choose Y/N, free text or a date response option as well as delete existing or add new questions.
Don't see the custom question option? If you are a LandlordBC Member, your account displays the LLBC standard application form and the custom questions feature is currently not available.