Pendo Support
Can I add more than one applicant to a tenancy application?
Yes!
You can add multiple applicants by typing in their name in the Applicants field: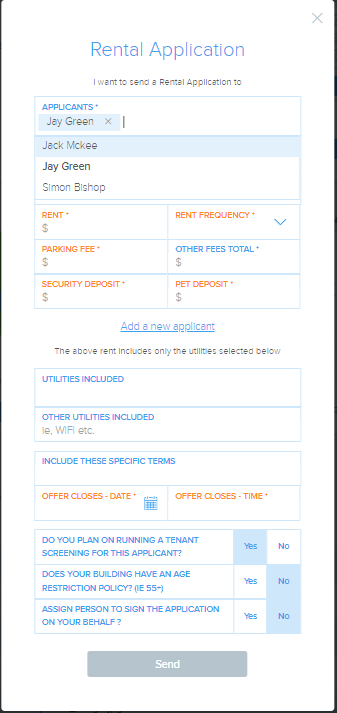 Simply type in the first few letters of the name and then click on the listed tenant to add them to an application.
You cannot add applicants once the application has been sent however you can send a new application to that individual.