Pendo Support
Can I have multiple tenants on one lease?
Yes! You can add multiple tenants by typing in their name in the Tenants field: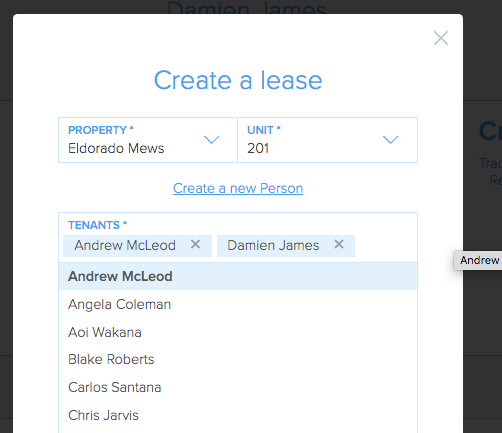 Simply type in the first few letters of the name and then click on the listed tenant to add them to a lease.
You cannot add tenants to a signed lease.