Pendo Support
How do I create a Digital Lease Agreement in Pendo?
1. To create a Digital Lease Agreement in Pendo, you must first add a Lease.
Please note that the Pendo Digital Lease is not available for Tenants / Landlords residing in Ontario, Manitoba or Quebec due to provincial laws requiring Landlords to use a standard lease. Alternatively, you can upload a copy of a signed standard lease to the platform.
2. After saving the Lease, choose to 'Create a Lease Agreement'.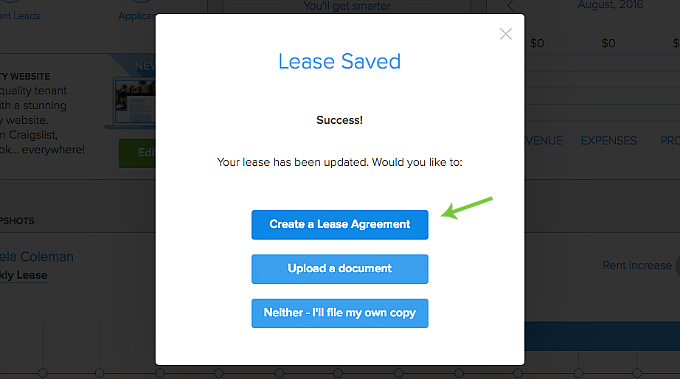 3. Complete all 6 steps of Pendo's Digital Lease Agreement.

4. After reviewing the completed Lease Agreement, click 'Sign' at the bottom to sign electronically.

Note: in the United States and most countries, lease documents that are signed digitally are legally binding.
5. After signing the Lease Agreement, you will be able to send it to the Tenant to sign.
6. The Tenant will then receive an email invitation to review and sign the Lease Agreement. After it's signed by the Tenant, both you and the Tenant will receive an email that links you to the signed Lease Agreement.
7. To access the Lease Agreement at a later date, click the underlined Lease title (e.g. Fixed Length Lease) in the Lease Snapshots section of the corresponding Property/Unit, and you can access it through the 'View Lease Agreement' link.