Pendo Support
How do I add custom questions to an application?
The Pendo tenancy application is used by Landlords and Property Management companies all over the world so we have provided a generic template. Want to add in some custom questions*? Simply follow these steps:
Click on send an application
The rental applications options will display and then click on Yes to add custom questions: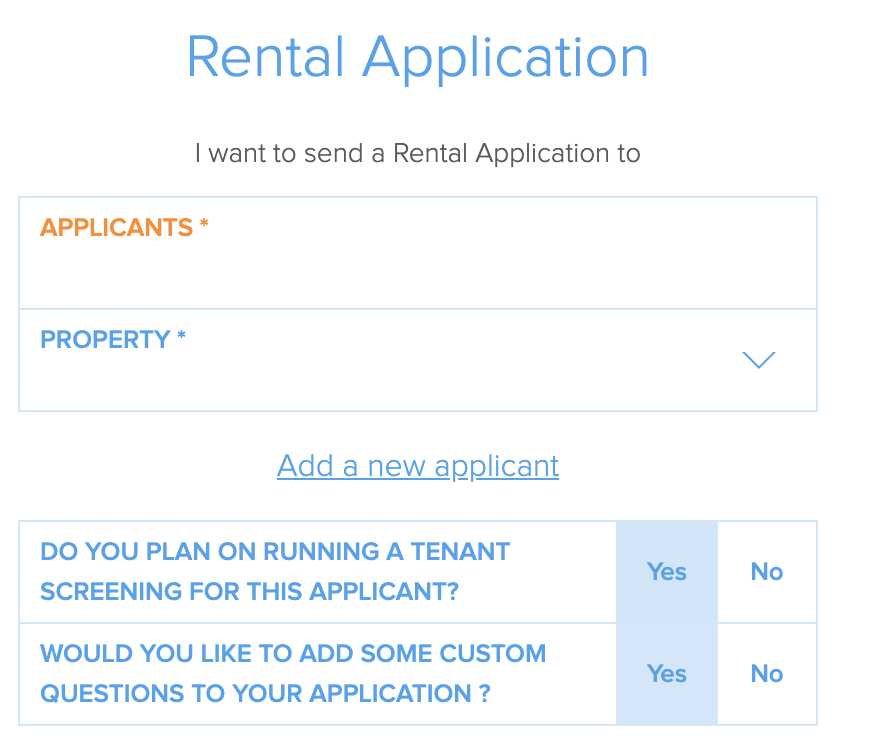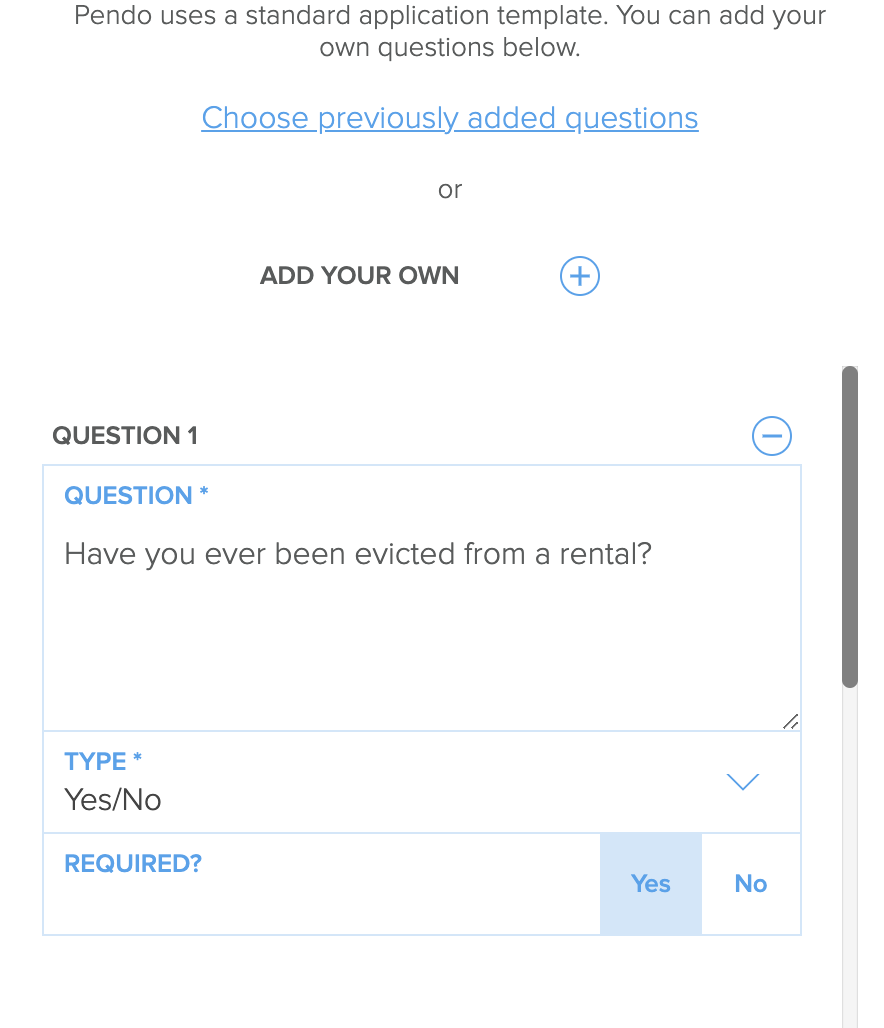 3.  Pendo will display 4 custom questions to get you started.  You can edit/delete as necessary or click on the Add Your Own option to create more.
4. To display a list of previously saved questions, click on Choose previously added questions

The Select Questions box will appear:
Click on the Questions drop down to review the list of previously saved questions and click Add Questions to insert into your application.
If you wish to delete any questions, select them from the Questions drop down and click on the Delete selection Questions link.  Note: This action is not reversible, if questions are accidentally deleted you can re-add them.
Disclaimer: Upon use of this feature, you agree to ensure the addition of custom questions added to the Pendo Rental Application are not in violation of privacy and tenancy laws of your country.
A Landlord/Property Management company shall not discriminate against a person or class of persons regarding a term or condition of the tenancy of the space because of the race, colour, ancestry, place of origin, religion, marital status, family status, physical or mental disability, sex, sexual orientation, gender identity or expression, age or lawful source of income of that person or class of persons, or of any other person or class of persons.
Once you have sent off your custom application, Pendo will save your custom questions to be used for future applications.
*This feature is not available for the LLBC Pendo version for tenants in a property located in BC.