Pendo Support
How do I add my company logo?
1. Visit your profile to view your account settings.
2. At the top you will see Branding: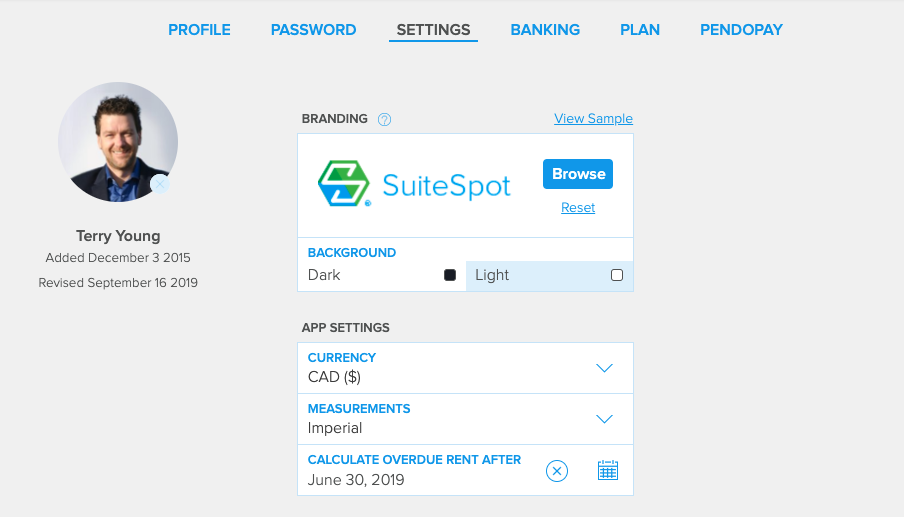 3. Click on Browse to select your company logo saved on your computer.  Please note that this logo will be displayed on outgoing emails, rental applications and lease agreements.  The Pendo system can accept files up to 194px wide by 60px high.  Transparent .png files work best but .jpg and.gif are also accepted.
Branding feature not present on your screen? It's possible you are on a lower tier plan.  The logo feature is for customers on a Pro subscription plan.
Click on Plan in the menu to verify your subscription plan and upgrade if you would like to use this feature.