Pendo Support
How do I add/refund a deposit?
To add a deposit:
Visit the Payments | Dashboard:
1. Click add under Deposits 

2. Fill out the fields (mandatory fields are denoted in orange)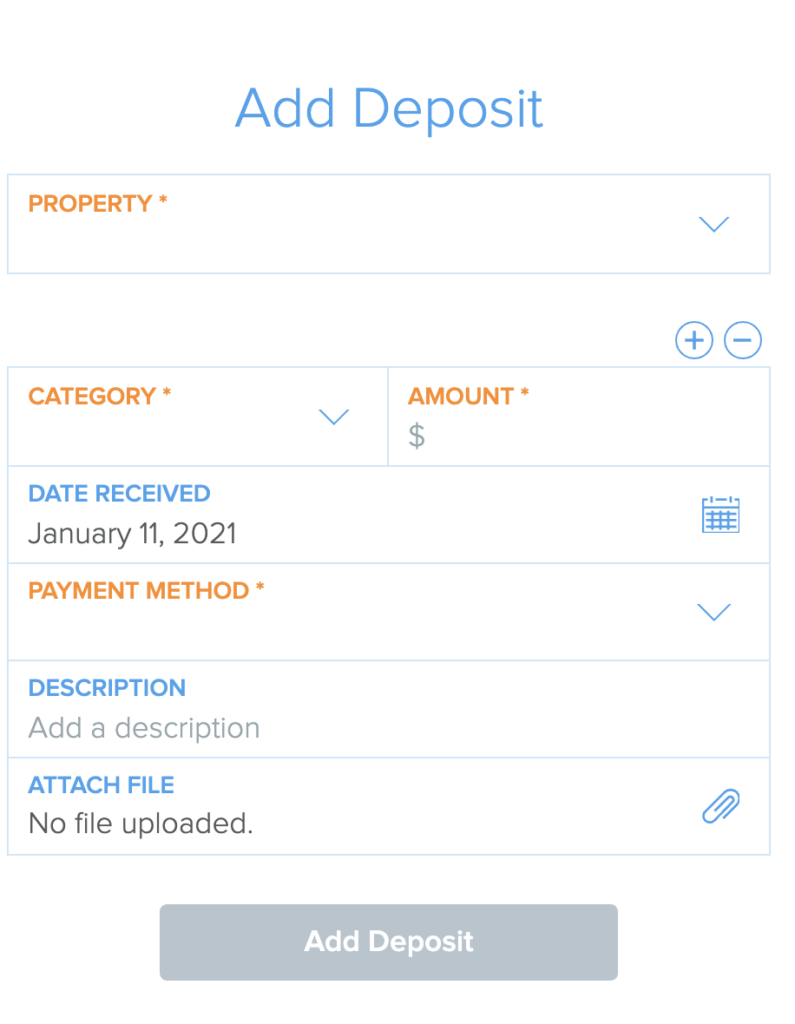 Note: For damage/security deposits, please ensure the amount collected adheres to the tenancy law in your province/state.  
______________________________________________________________________________________________
To refund a deposit:
Visit the Payments | Dashboard:
1. Click refund under Deposits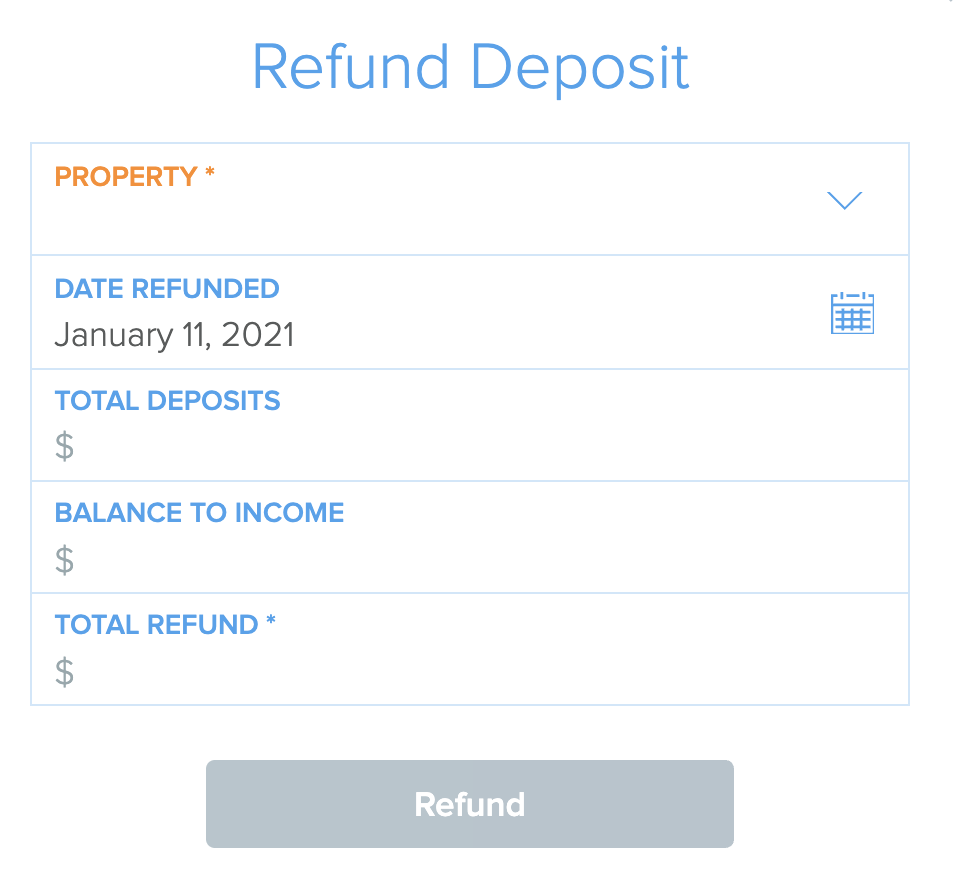 If you are refunding the deposit to the tenant, please add the total deposit into Total Refund field.
If you are keeping all of the deposit, you will input the amount into the Deposit to Income field.
If you are keeping a partial deposit, you will enter the split of the amount in both fields – Refund and Deposit to Income.
2. Click Refund when done to capture the information.
3. The Deposit to Income will be recorded in your payments transaction list:

4. Click View to edit details:
Add the reason you are keeping all/partial amount of the deposit.  Reasons include (but not limited to) – Damages or payment for last months rent)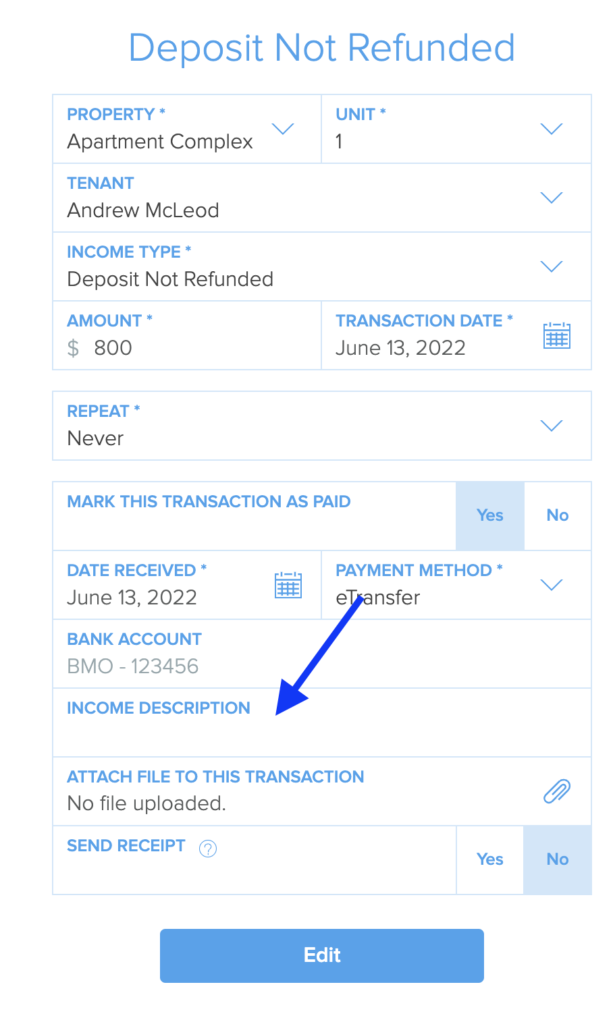 Do not change the income type or the deposit refund transaction will be removed from the system.
Questions? Feel free to reach out to Customer Support via Live Chat.