Pendo Support
How do I delete my account?
Was Pendo not a fit for your portfolio? We are sorry to hear that!
Our cancellation policy is simple – cancel prior to your next billing cycle will result in no further charges to your account and all of your information will be removed from Pendo.  Pendo does not offer refunds if you cancel after your subscription has been charged.
Your Renewal Date can be viewed in your account Settings under Preferences/Plan/Details:

Proceeding with cancellation will result in all information added/uploaded to be immediately removed from the platform.
This action is not reversible.  We recommend downloading any files and capturing any information you need prior to submitting the request for an account deletion.
Click on the Cancel Subscription & Delete Account button
---
You can also cancel your Pendo subscription from the Plan page:

Then click on Plan: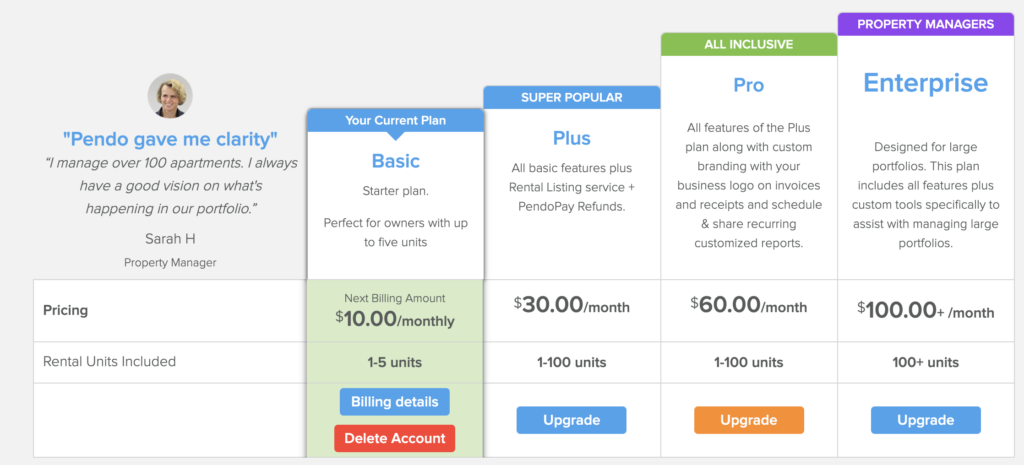 1. Click on Delete Account
Please note that once your account is successfully deleted, you will immediately receive a confirmation email: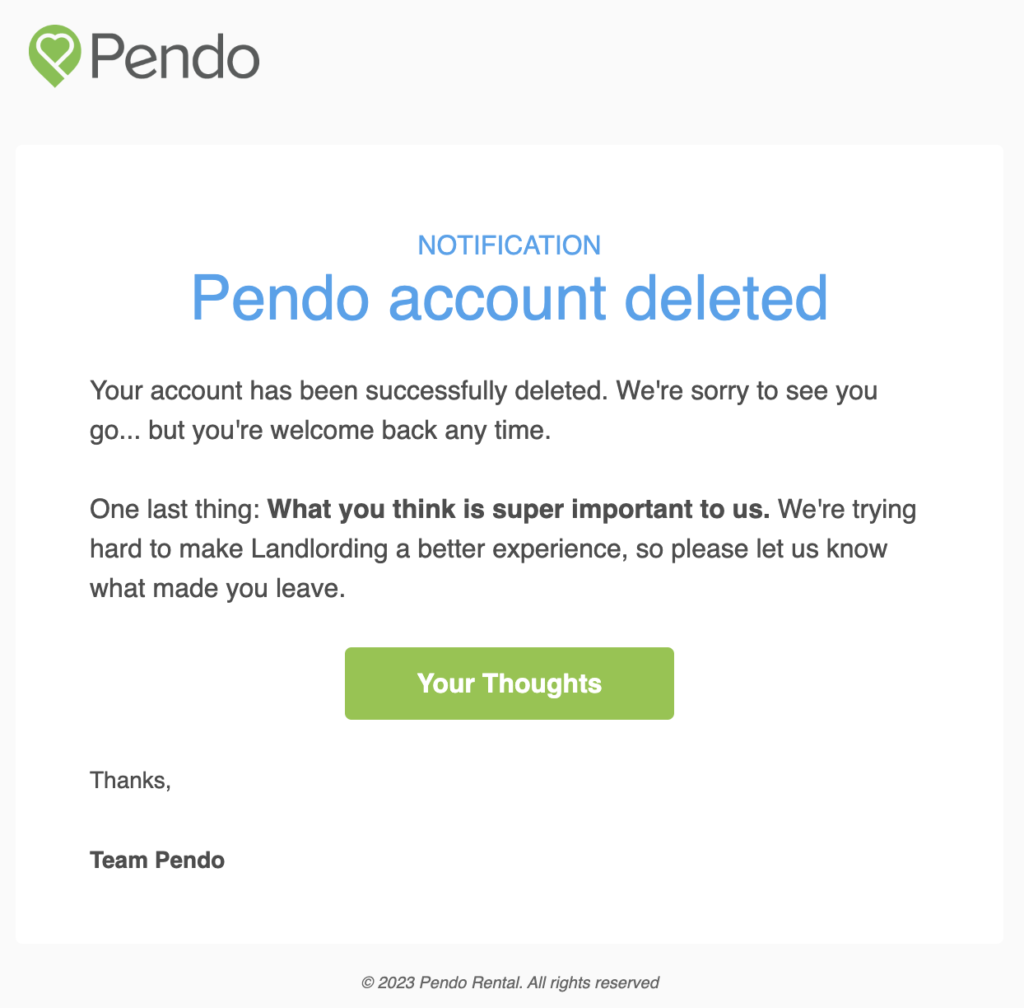 If you do not receive this email confirmation within 5-10 minutes of cancelling your account, please reach out to Customer Support via Live Chat at www.pen.do or send us an email at support@pen.do and we will assist further.