Pendo Support
How do I delete my account?
Was Pendo not a fit for you? We are sorry to hear that!
To delete your account, please go into your Profile by clicking on the image icon in the top right corner of Pendo: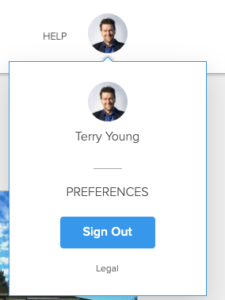 Then click on PREFERENCES and Plan.
If you are on our free Solo plan, click Delete Account under that card: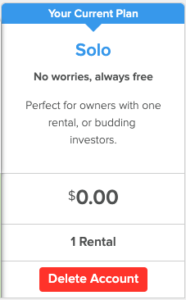 If you are on a paid Indie or Pro subscription
Our cancellation policy is simple, cancel prior to your next billing date and you won't be charged going forward.
Your billing date can be viewed in your account settings under Preferences/Plan/Details: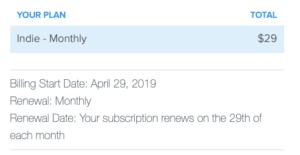 You have two options to cancel your Indie/Pro subscription:
Downgrade to a free Solo plan [limited to one unit].  Click here for instructions.
Delete your account entirely.  Click on your profile in the top right corner of the Pendo page:
Click on Billing Details under your Indie or Pro plan: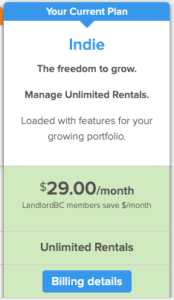 Then click on Cancel Subscription & Delete Account: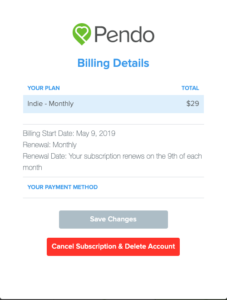 Proceeding with cancellation will result in all information added/uploaded will be
removed

from the platform. This action is not reversible.