Pendo Support
How do I change who pays the transaction fee?
When PendoPay is set up for your tenant, you can choose to pay the fee yourself or add the $2.50-$3.00 fee to your tenants rent amount which will then be paid to Pendo.
If you wish to change the payee, please click Change on PendoPay card under the Tenants profile: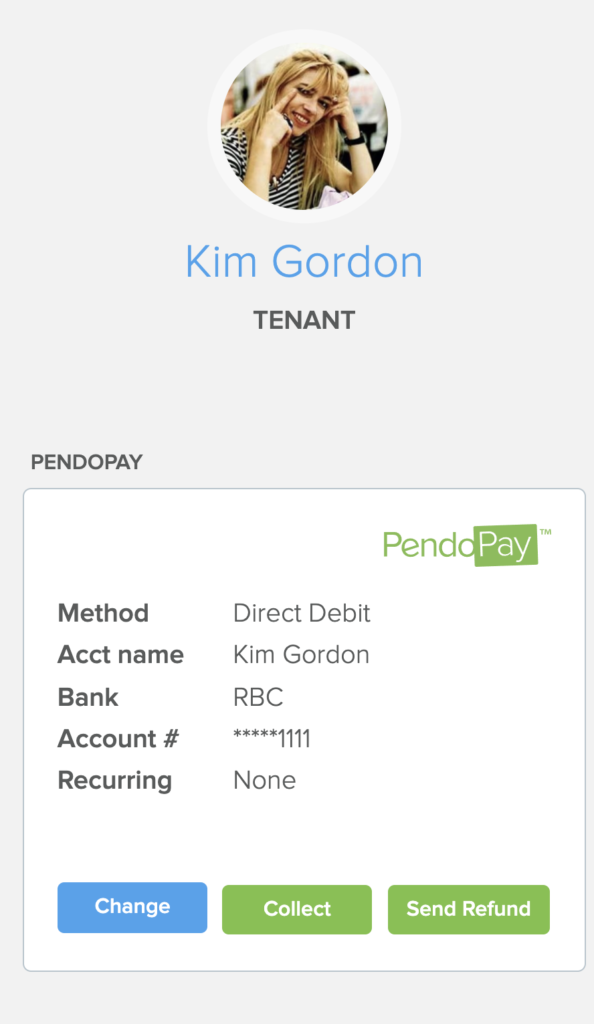 Then click on the Fees Paid By section to choose the other payee.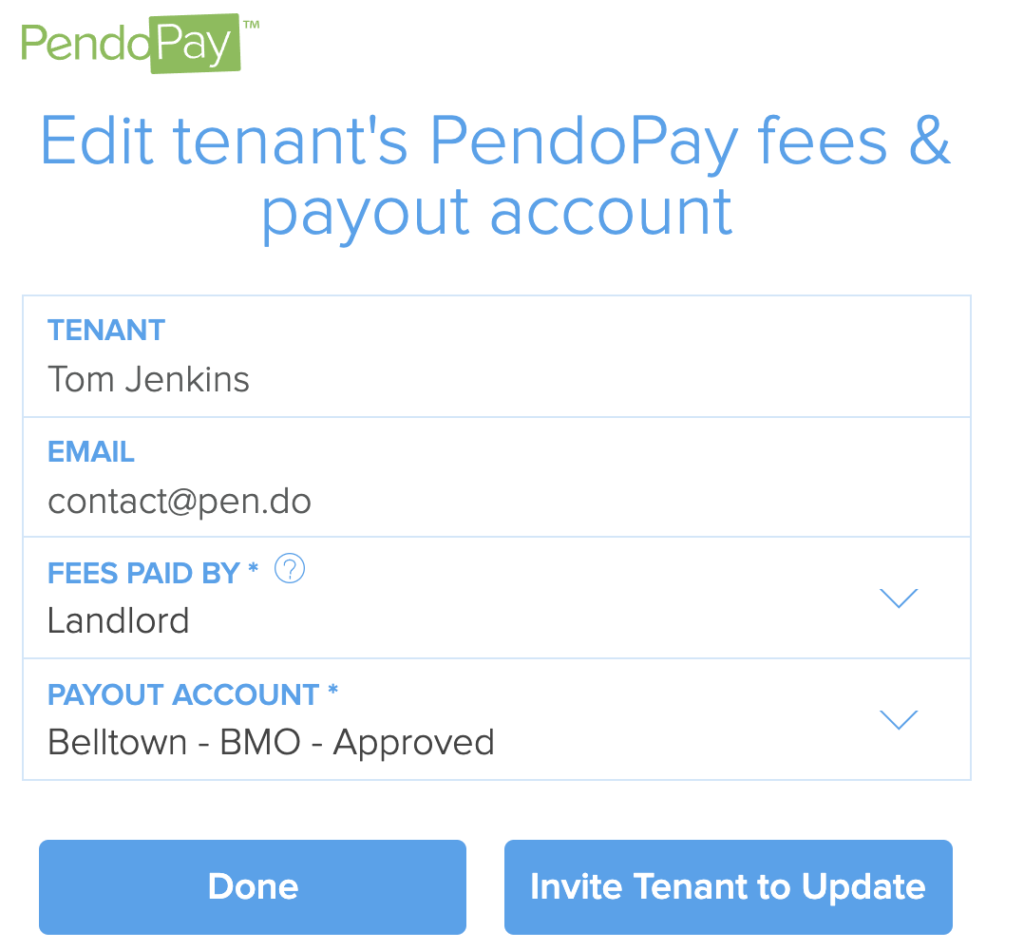 Click Done to save this change.
Note: This update will take place for the next PendoPay payment, it will not affect payments currently in processing.