Pendo Support
How do I create an addendum to an existing lease?
If terms of an existing lease have changed and you do not wish to create a new lease, you can create an addendum which becomes a legal part of your agreement.
To create an addendum, visit the Properties page and click on the drop down: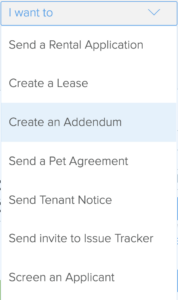 A text box will appear with a standard template you can modify to your requirements by clicking on the Edit link.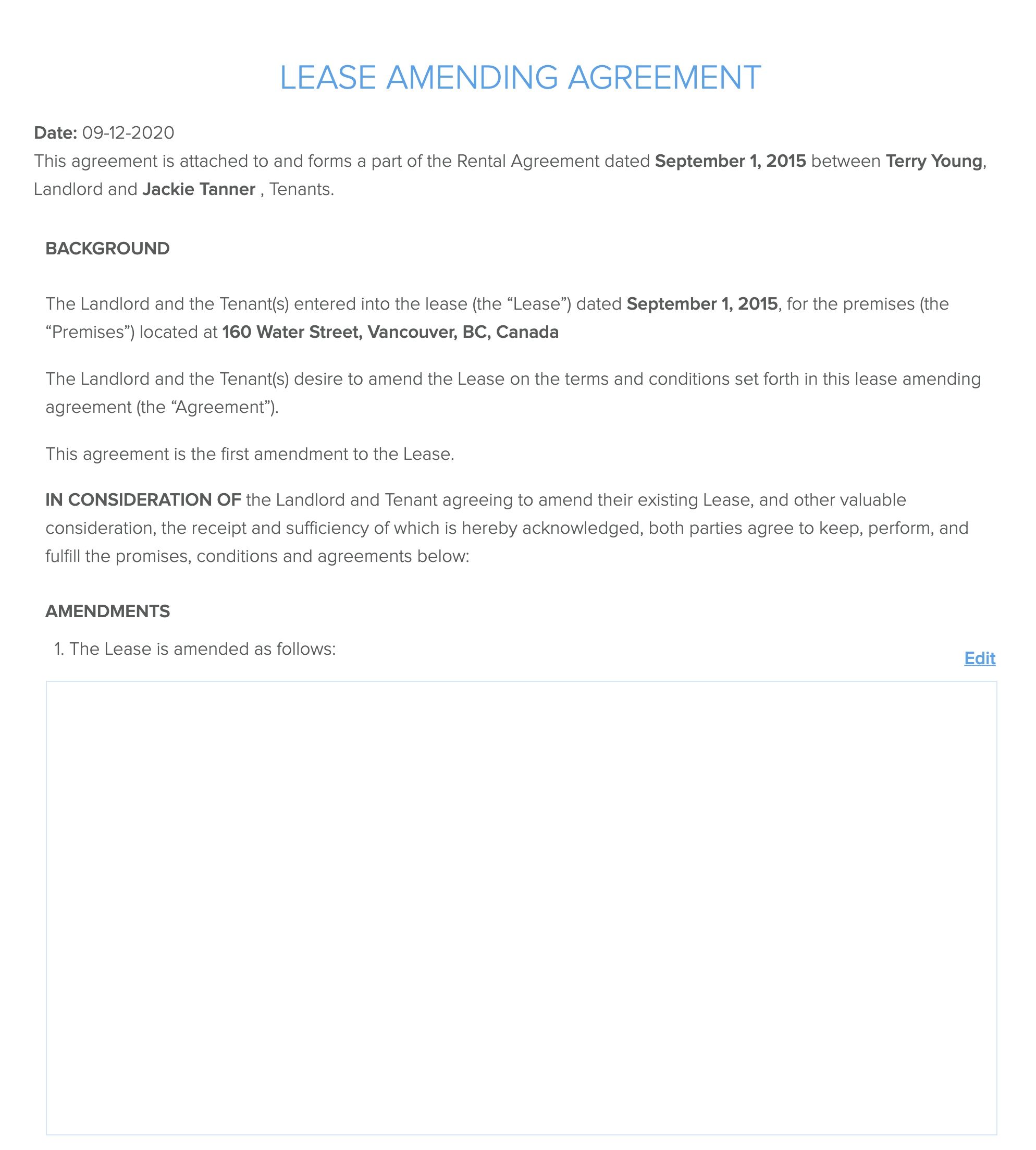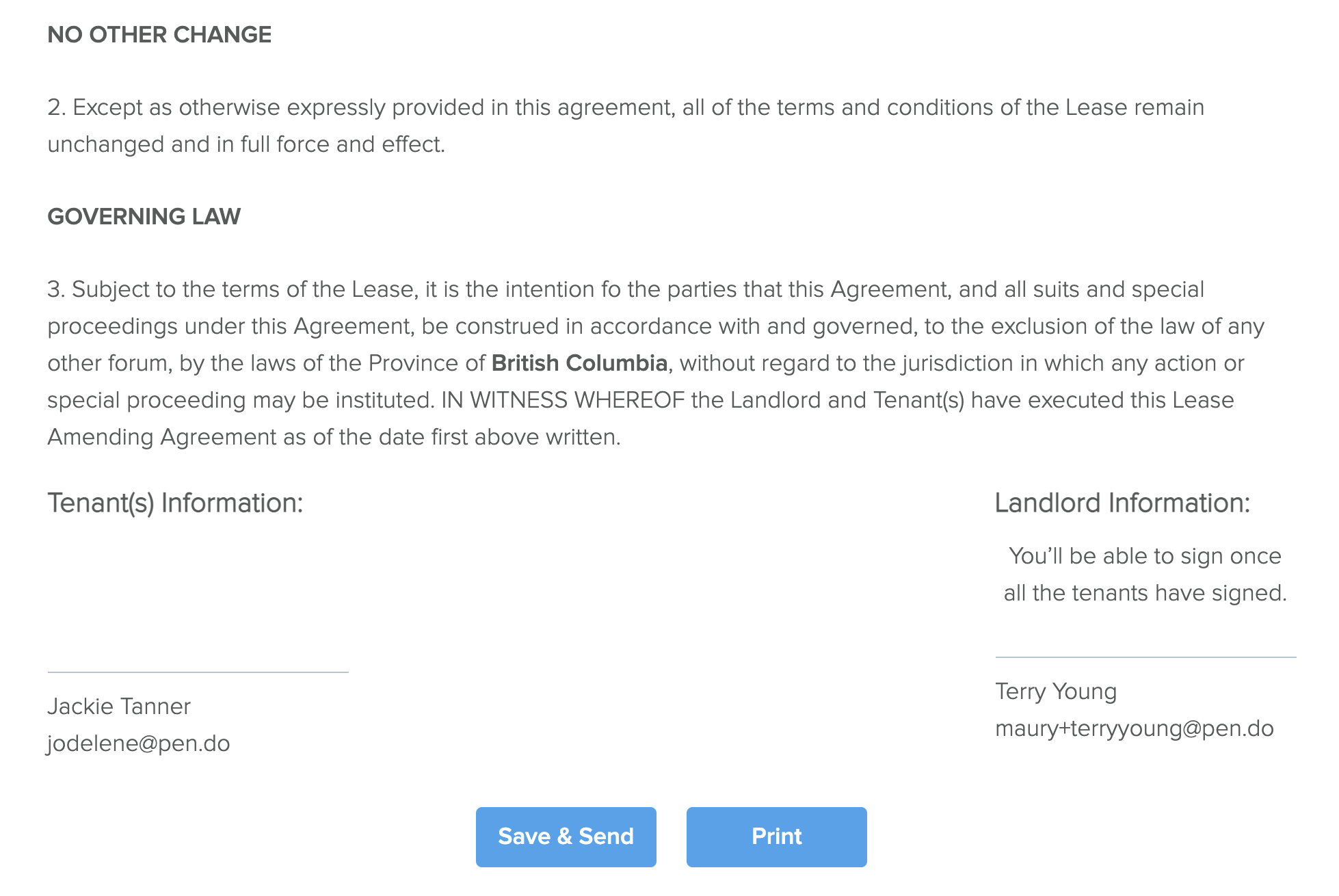 A copy is sent to your tenant(s) to sign and then you can execute with your signature and a copy will be sent via email to your tenant and you can also print a copy to PDF.