Pendo Support
How do I edit my property details?
Need to change some details of an existing property?
Navigate to the Properties page then hover over the property image to display the menu options then click the Edit button: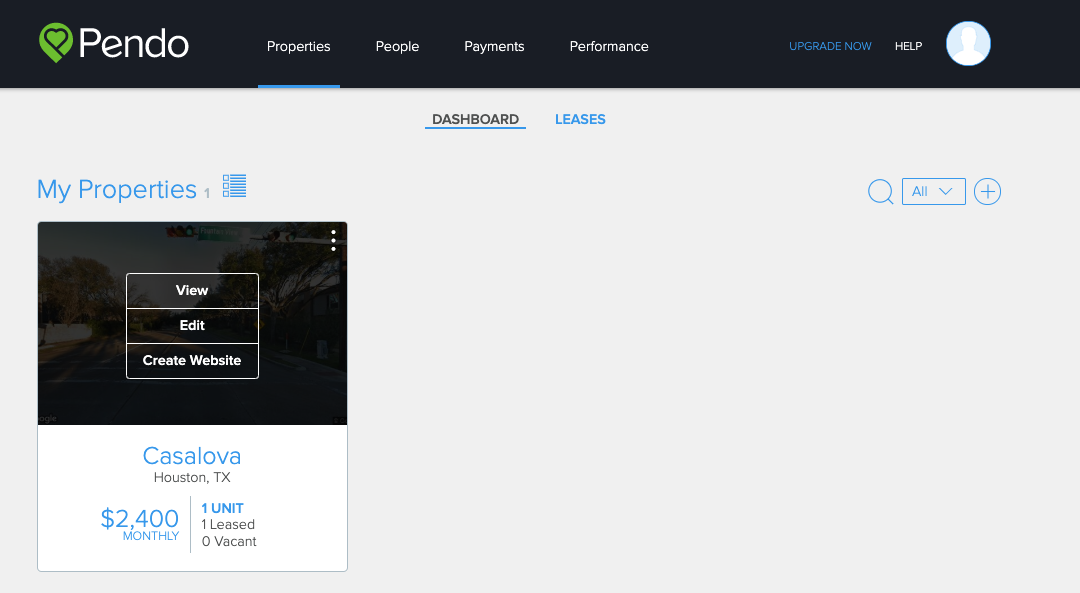 You can then edit the property detail as necessary:
Please note that you cannot change the type of property from House to another type.