Pendo Support
How do I reconcile rental payments?
When rental payments are added to Pendo, the system will categorize them as unpaid unless you indicate you have received payment.
*payments processed through PendoPay are automatically reconciled.
You can view your pending transactions on the Property page.  Transactions to be reconciled are shown in red.

You can click on the number or amount to review the transactions.  You can reconcile one at a time or scroll to the bottom of the page to locate the Record All Payments button.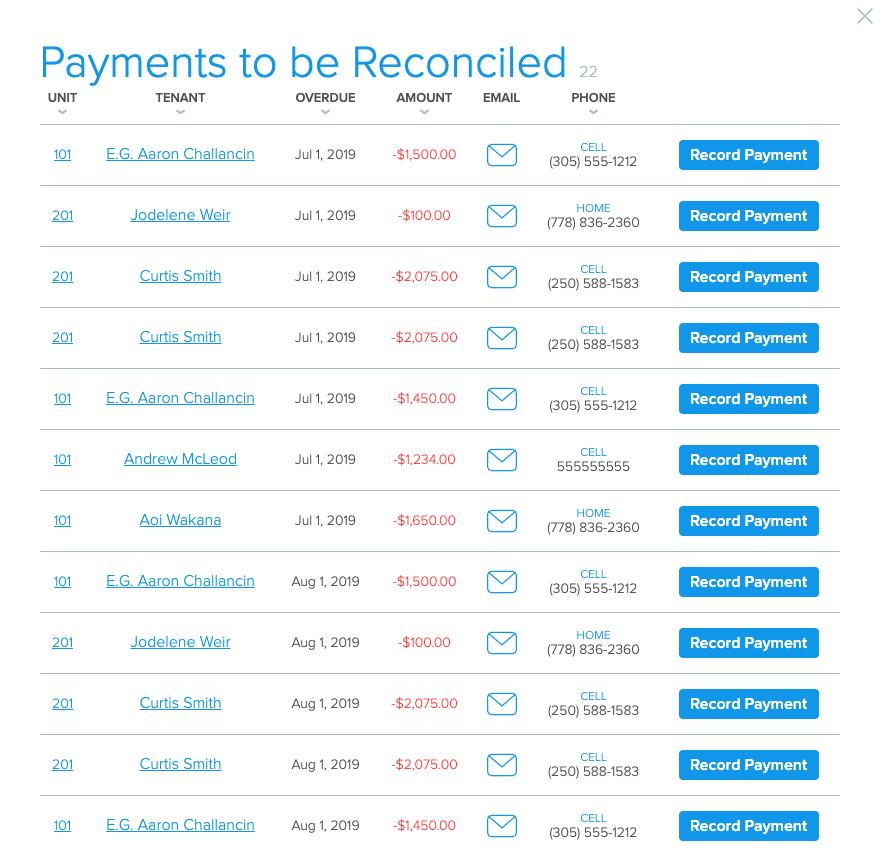 If you do not wish to use this Pendo feature, you can turn it off.   Click on Settings | Accounting and click No for Rent Reconciliation, then click Update.