Pendo Support
How do I renew a lease?
Pendo offers four types of leases:
Fixed Length, which is typically for a one (1) year period and then automatically converts to another type of lease at the Landlord's discretion [Month to month, Another fixed Length, Tenant must move out, Another fixed term – to be discussed]
Weekly
Monthly
Annual, which automatically converts to a month-to-month lease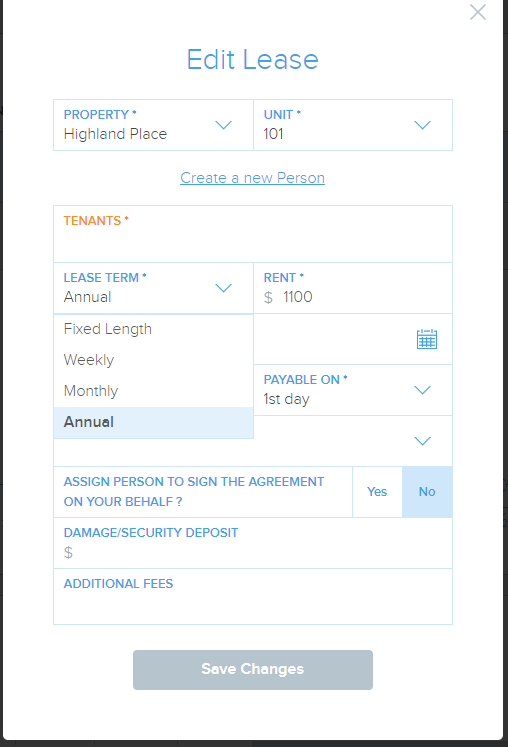 Unless the Landlord or Tenant gives notice or the lease term is fixed lease – tenant must move out, the current lease is automatically renewed, and there is no legal requirement for the tenant to sign a new lease unless the lease terms have changed. The tenant agrees to the new terms.  In that case, we suggest using a lease addendum.  If you prefer to create a new lease, you must terminate and create a new one.  Note: Pendo does not provide a 'renew' option for current leases.
Please refer to the tenancy legislation in your province/state to ensure your terms comply with the Tenancy Act.