Pendo Support
How do I send a welcome email to my tenant(s)?
Upon moving into a new suite, there is a lot of information you may want to share including house rules, garbage schedules and perhaps the wifi password 😊
Pendo makes it easy!  Simply create a lease and then click 'Send a Welcome letter'  in the dropdown menu: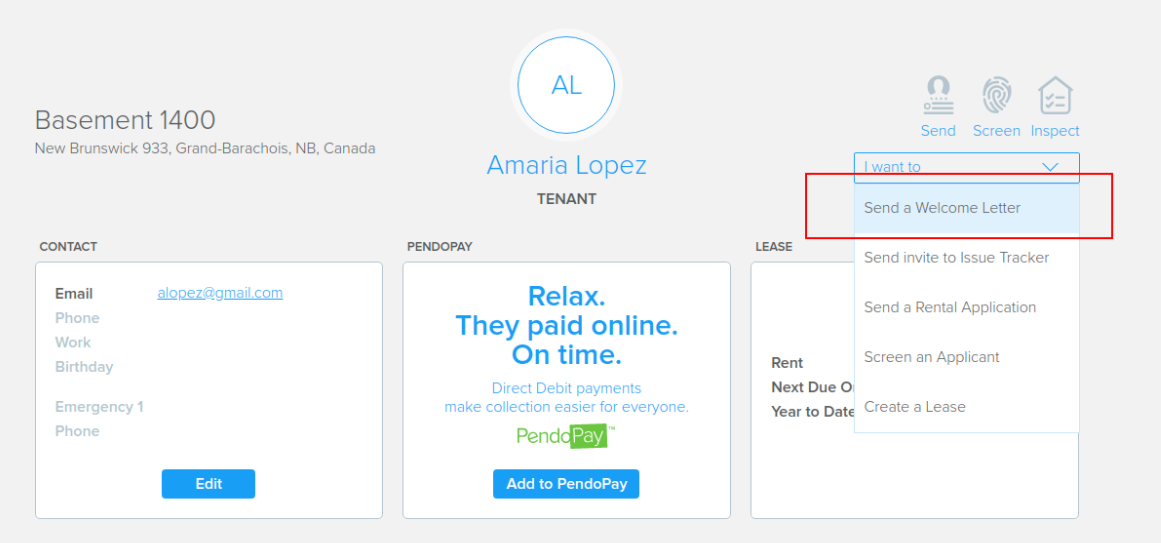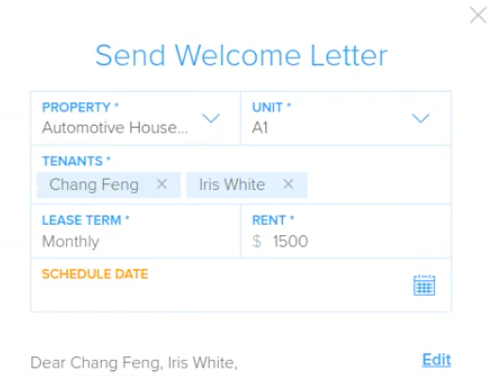 Select the date you wish to send the email
Then click on Edit to make changes: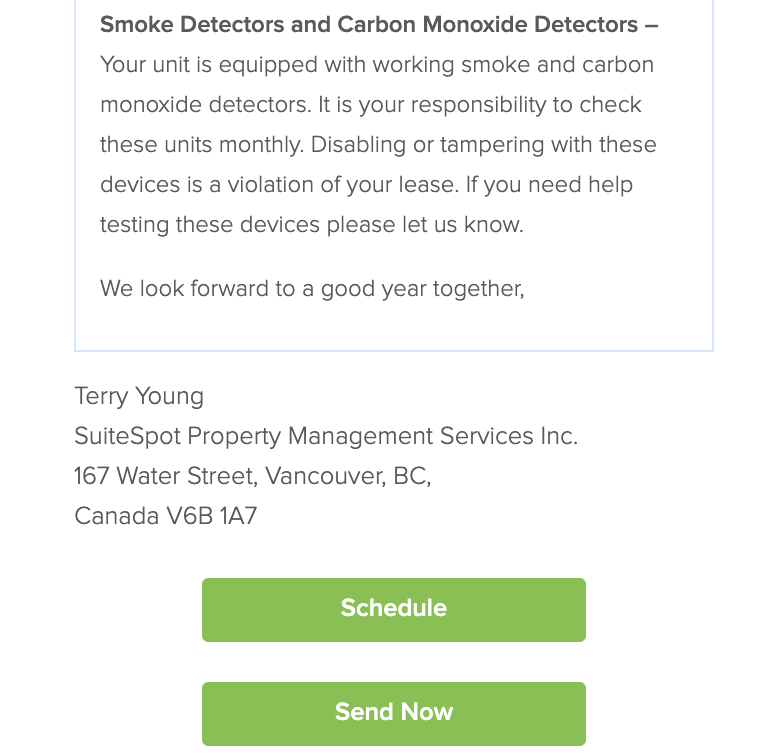 3. Scroll to the bottom while in edit mode to click Save Template or just click the Save button to save your edits but not the template.

4.  Choose the timing for the letter.  Send Now or Schedule (choose a date to send to your tenant(s):