Pendo Support
How do I set up a PendoPay payment to an owner
For Property Management companies, you can forward rental payments (less your Property Management fee) to an Owner.  The owner must be added to Pendo under People and associated with the unit as an Owner.
Once those steps are completed, when you create the PendoPay recurring transaction for recurring rent, you will indicate it is a split payment:
Click on Pay Owner = Yes
Fill out the pertinent information: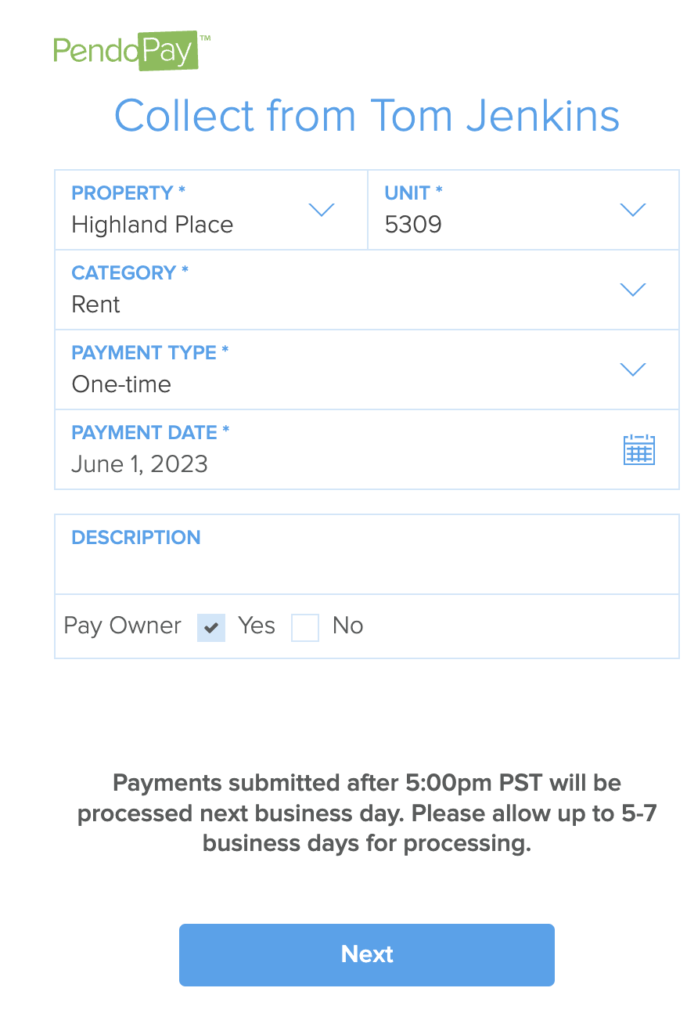 Click Next and review information: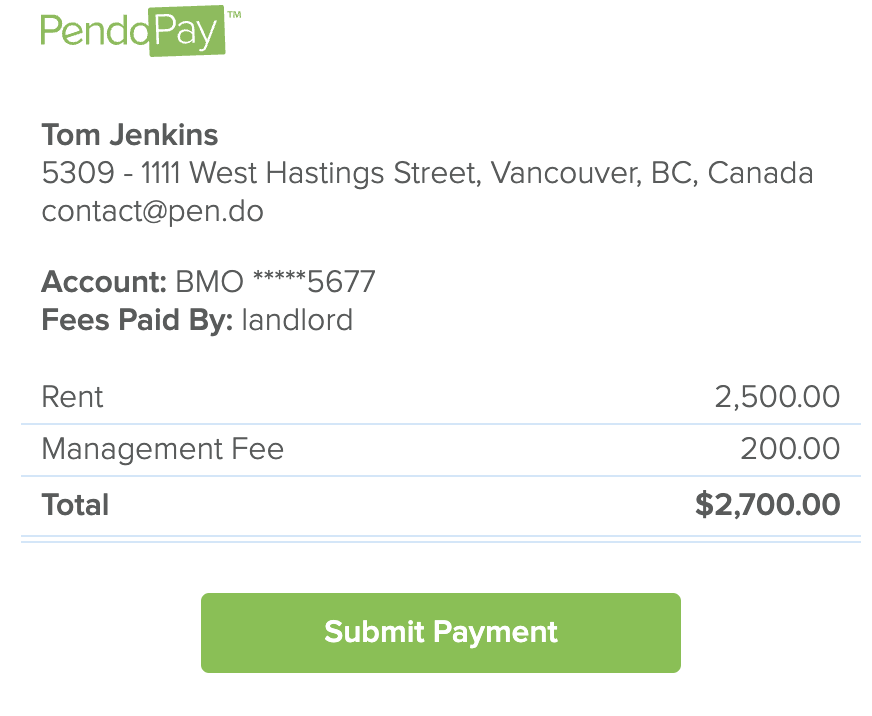 Click Submit Payment to proceed.