Pendo Support
How do I terminate a lease?
If your tenant will be vacating the home, you will need to terminate the lease (the delete lease option should only be used for a lease summary created in error).
Visit the Properties | Lease page
Click on the lease you wish to terminate, the lease summary will be displayed: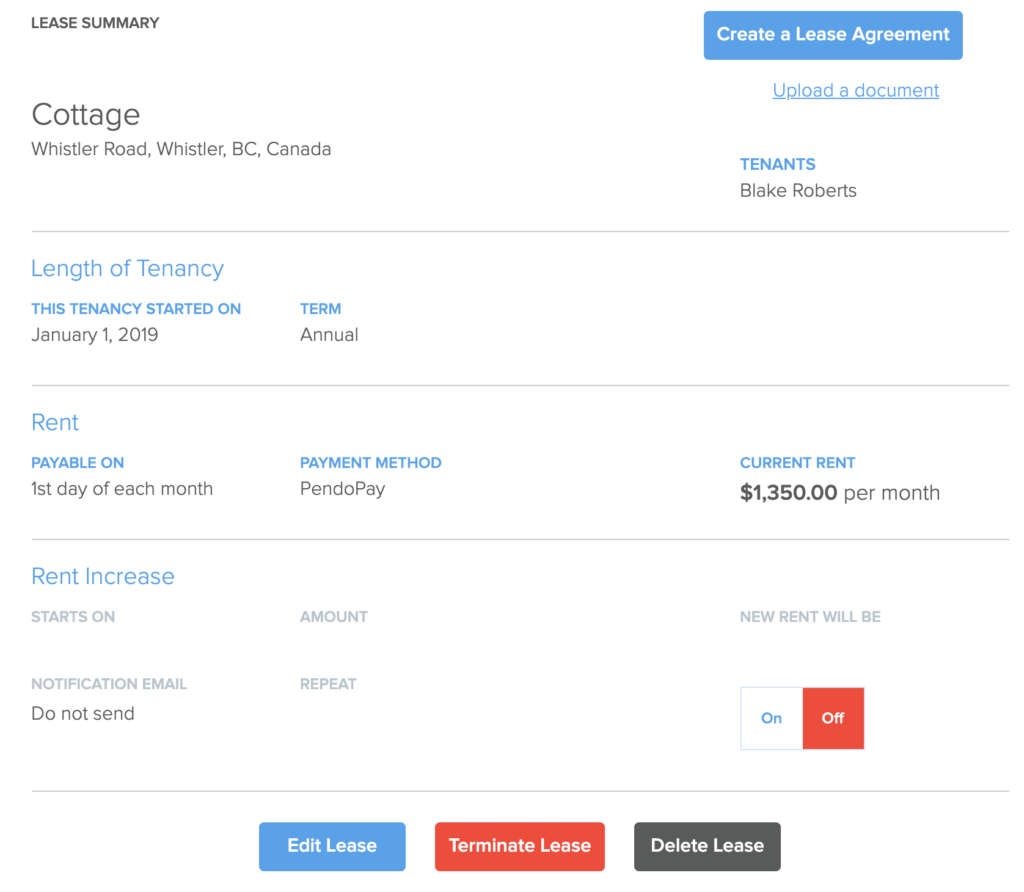 3. Click the Terminate Lease button
4. Fill out the requested information: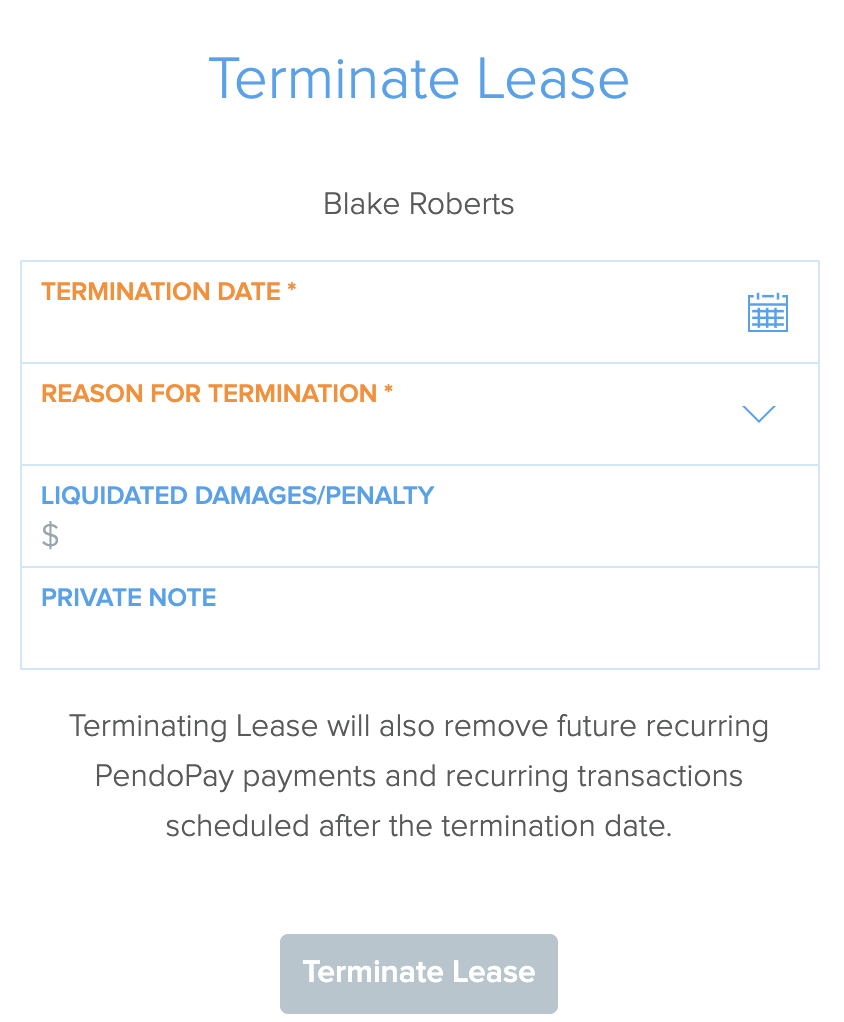 Undo Termination of Lease
Yes, you read that right. In instances where your tenant changes their mind on moving out or maybe wants to come back to rent, and a date of their lease termination is already set, you now have the option to undo a terminated lease.
Click on the lease you wish to undo the termination
Click the Undo termination button below the termination date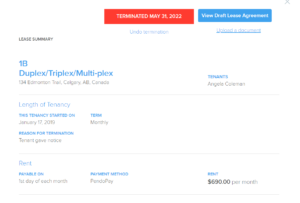 Is your Tenant on PendoPay?
Please note that the PendoPay account for the tenant will automatically deleted 30 days after termination.  An email reminder will be sent to you 15 days prior to deletion.
If you prefer to delete the Tenant PendoPay Account after the rental deposit has been processed via PendoPay, you may do so.
If you are not processing the deposit refund via PendoPay, you may delete the Tenant PendoPay account any time after the lease termination date.