Pendo Support
How do I upgrade my Pendo plan?
Looking for additional features? Pendo offers four plans in total:
Basic – For a landlord of a small portfolio (5 units or less)
Plus – For a landlord of a small – medium portfolio (1-100)
Pro – For Property Management companies with less than 100 units
Enterprise – Same plan but for over 100 units
There are two ways to upgrade:
If you are in trial, you can purchase a paid plan by clicking the Upgrade Now at the top right hand corner of your screen:
Click on Settings | Plan | and choose the plan that best fits your portfolios needs then click the Upgrade button to proceed.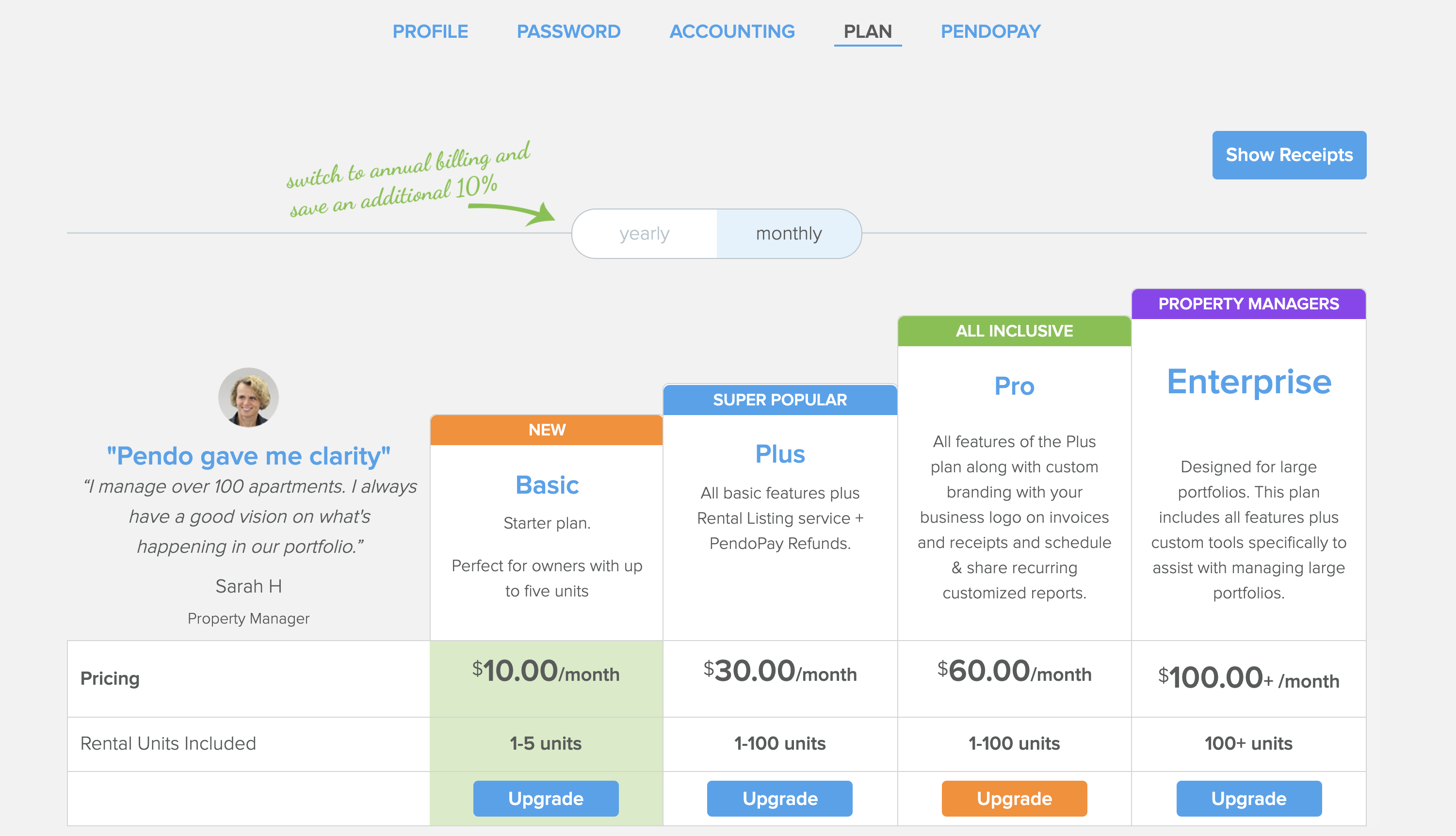 Want to save 10% off your subscription? Switch to yearly billing.   If you are a LandlordBC Member, your pricing includes an exclusive 10% discount and you can save an additional 10% with yearly billing.
Once your billing information is provided, your account will instantly be refreshed with the new features and benefits of the plan you've selected.
Need help choosing? Reach out to our Support Team via Live Chat for assistance.