Pendo Support
How do I upload photos of a unit?
You can store photos of  the interior of your rental homes in Pendo.  The same pictures can be used when creating an ad in the Rental Listing Service.
To upload:
1. Visit Properties and select the building
2. Click on the pencil to edit the property details
3. Click on the + under the Gallery images: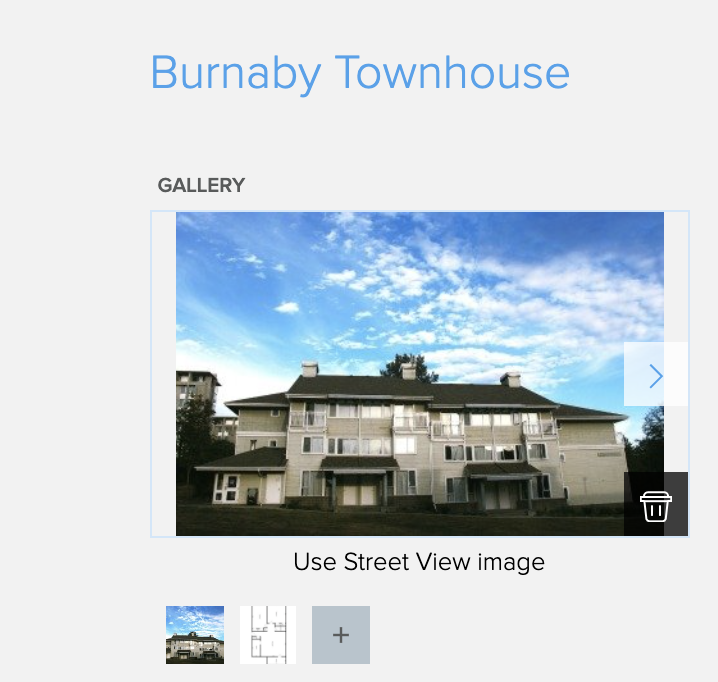 4.  The page will prompt you to locate your image files saved on your computer/device.
5.  Click open and the Image Editor will be displayed
6. You can choose to upload the picture as is, click edit to make adjustments or click cancel to choose another picture: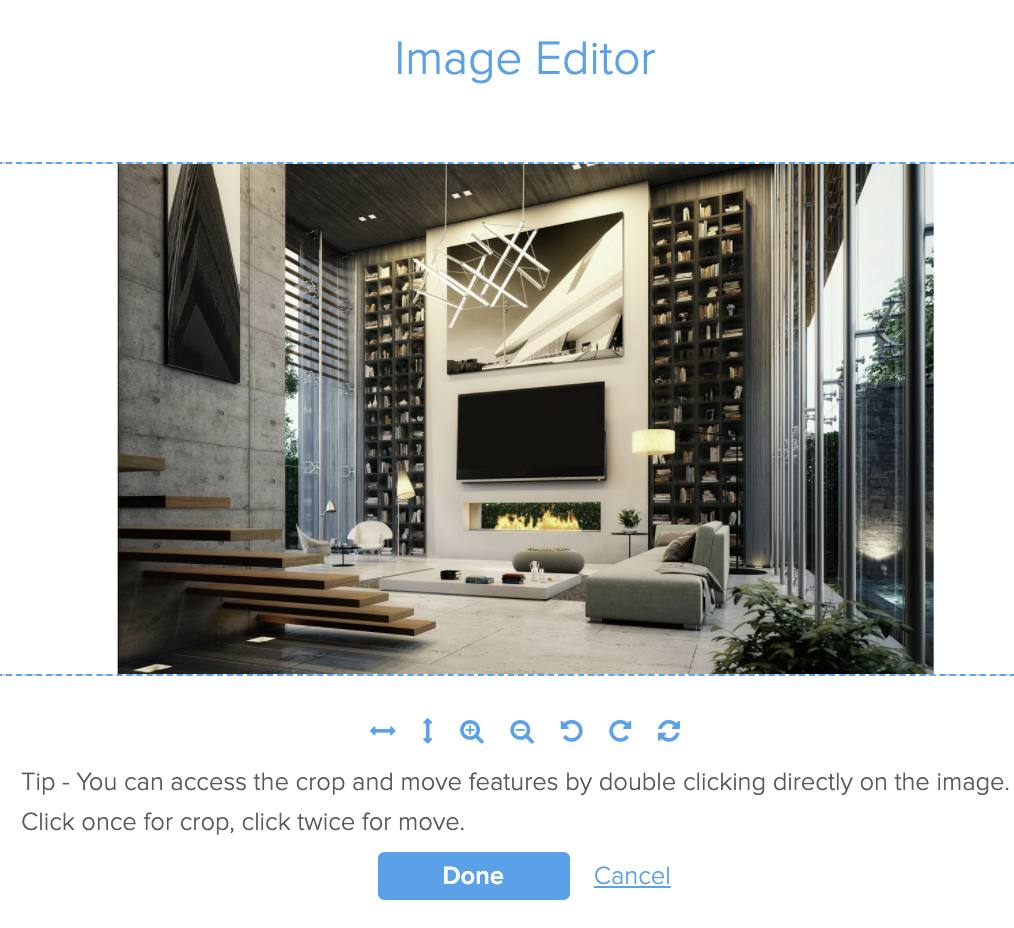 If editing, click Done to upload the edited photo to Pendo.
You can view your uploaded Photos on the Advertising card on the Properties page: