Pendo Support
How do I view my billing date?
Your Pendo subscription is based on a monthly or yearly plan.  To view your billing date, follow the steps below:
Click Settings
Click Plan
Click on Billing Details
Your billing details will be displayed: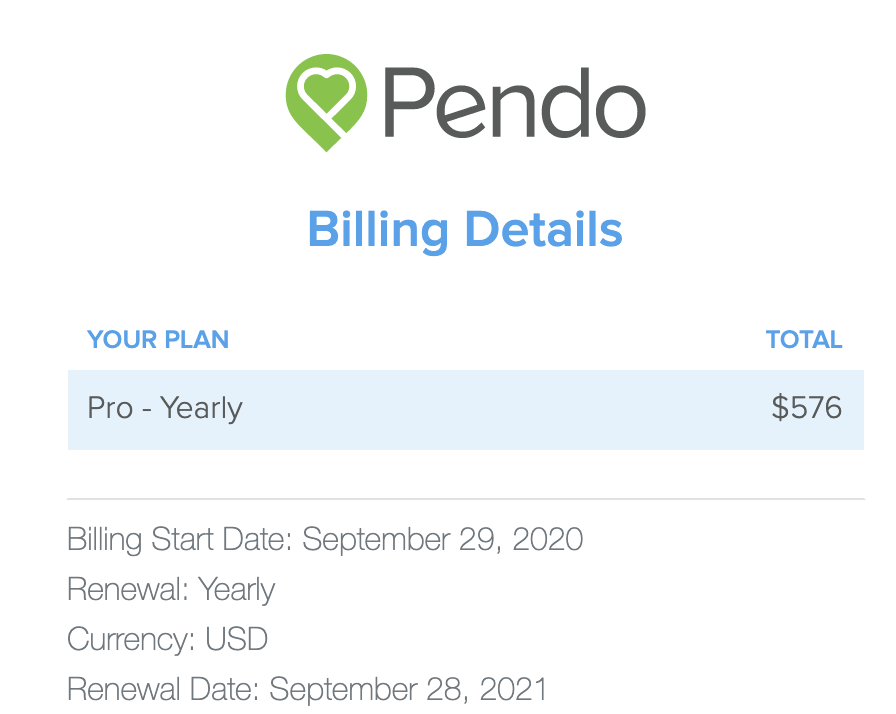 The renewal date is when your credit card will be charged.
If you wish to cancel your Pendo subscription, you must do it prior to that date.