Pendo Support
How does a tenant receive a copy of the Move In/Out Inspection Report?
The Move In/Out app is for Landlord use. The Landlord will inspect the suite for damage and take pictures if present.  The Tenant will sign the report when complete.
To send a copy of the completed report, the Landlord must click on the Share button at the top of the screen.  A link to the report can be sent via email, text message or instant messaging apps.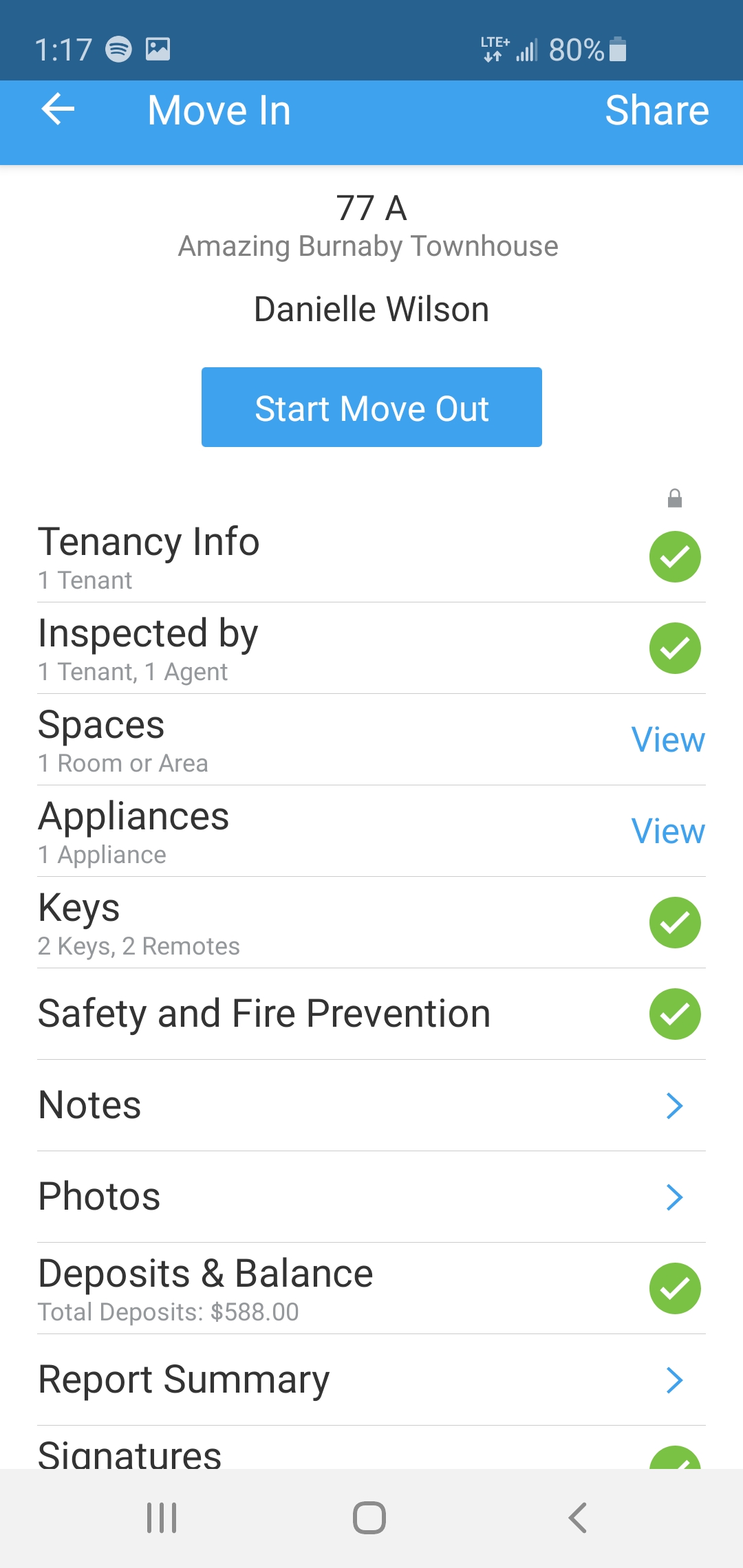 A copy of a sample report can be viewed here.