Pendo Support
How do I add a Unit?
1. First, click the expanded list view button on your Properties page.​​

2. Add Units to applicable Properties by clicking the add ⊕ button. (Why don't certain Properties have this button?)
​​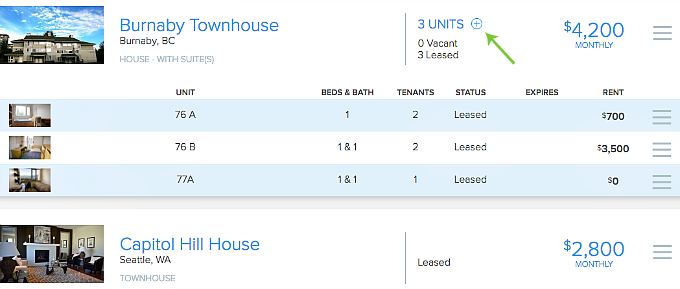 3. Fill out Unit information.
4. To add images, simply drag and drop photos into the page; to change the default Unit image, drag your desired photo to the first in line.
5. Click 'Save' to complete.