Pendo Support
How to create a lease summary
There are 2 ways to create a lease summary.
You can click on the property and choose create a lease from the drop down menu.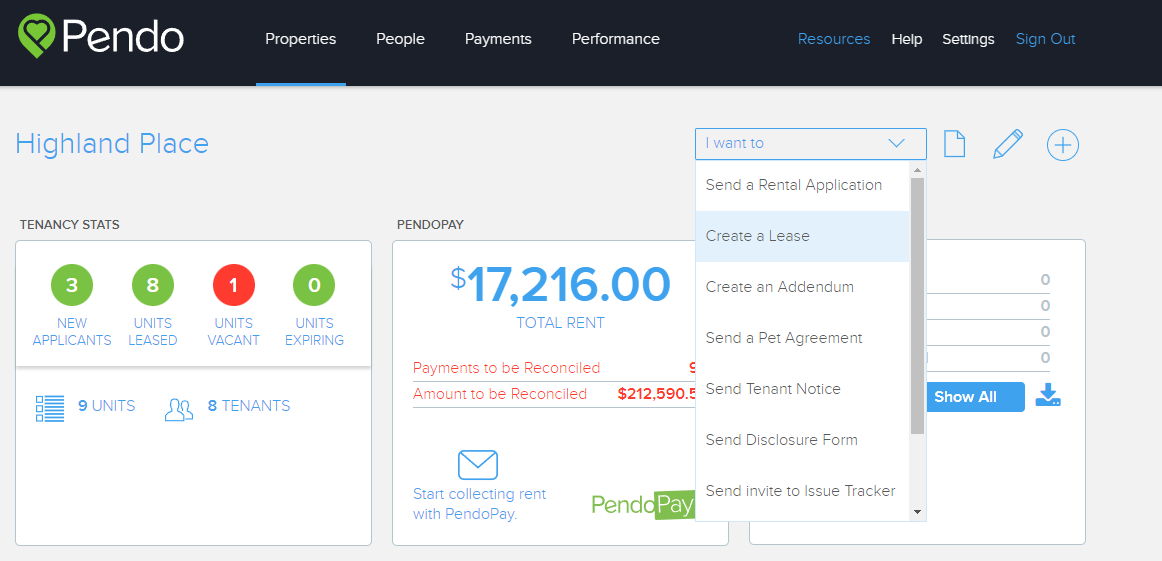 2. You can go into the people page and search for the tenant. When you are in their tenant card, you can click on create a lease in the drop down menu.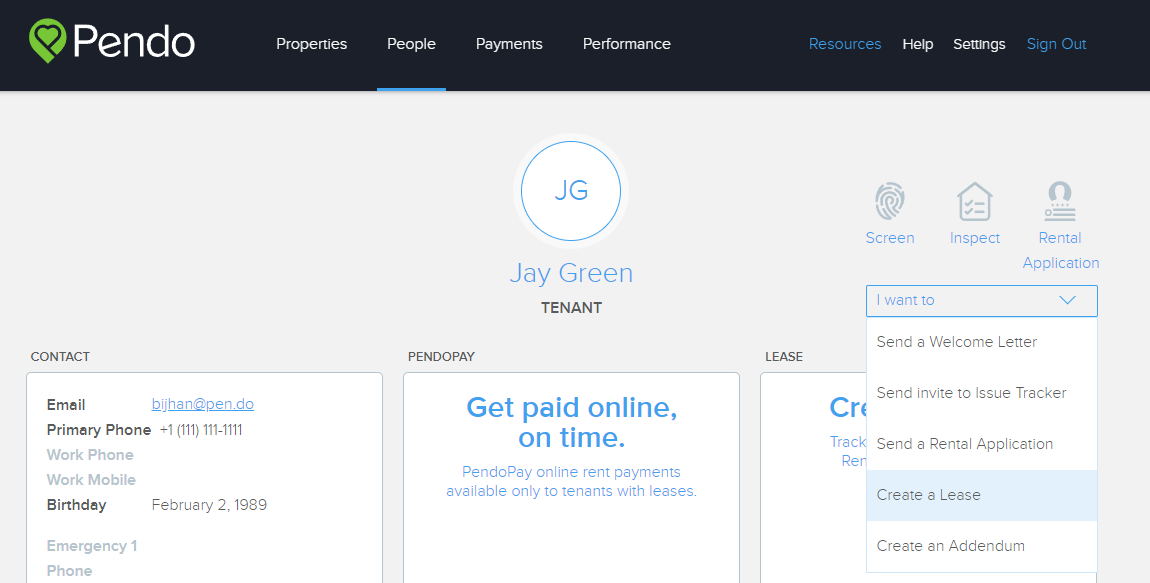 After clicking on create a lease, you will see the lease summary will appear. The fields that have an asterixis needs to be filled. You have the option to add reoccurring or one-time payments as well as damage/security deposit. You can add additional fees like parking, storage, pet deposit, utilities, etc, but clicking on the drop down menu in addition fees.