Pendo Support
Issue Tracker [Tenant FAQ]
Have an issue in your suite you want to communicate to your Landlord or Property Management company.
If you have received an invitation to use the Issue Tracker submission form, you can follow the steps in the email to submit your issue:
Visit Pendo's Tenant page -https://tenants.pen.do/

2.  Enter your Tenant ID and input all the pertinent details.  Add a picture, if it's relevant.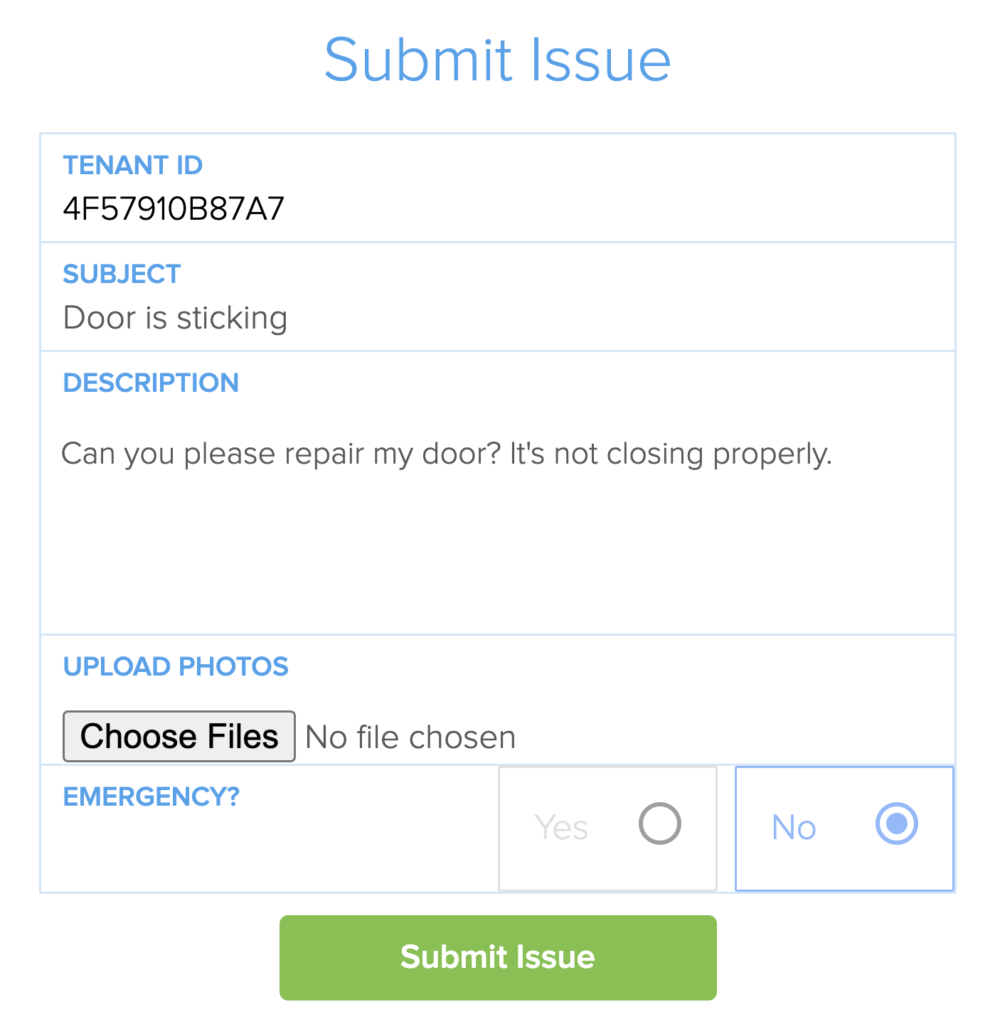 Is your issue an emergency? It is best to contact your Landlord or Property Management directly, by clicking on the Yes, it will display their emergency contact details:

You will receive an email confirmation that the information has been emailed to your Landlord/Property Manager.
Frequently Asked Questions
I lost my Tenant ID # – what do I do? – You can contact your landlord and they will provide it to you
I haven't heard back from my Landlord/Property Management company, can I call Pendo for a status update? No, Pendo cannot answer any rental related questions on your Landlord/PM company behalf. We can only answer any software related questions.