Pendo Support
How do I use Pendo's Online Rental Application?
Pendo's Online Rental Application form consists of 4 sections: Applicant Information, Address History, Employment Information, and References. Applicants must complete all 4 sections in order to submit their applications.

Click here to view a sample Pendo application.
Click LLBC-Application to view a LandlordBC application.
There are a couple of ways to send a prospective tenant an Online Rental Application form to fill out.
Method 1.
1. Add a Lead or Applicant to your People page – simply enter their  first and last name, the interested Property/Unit, and the person's email address.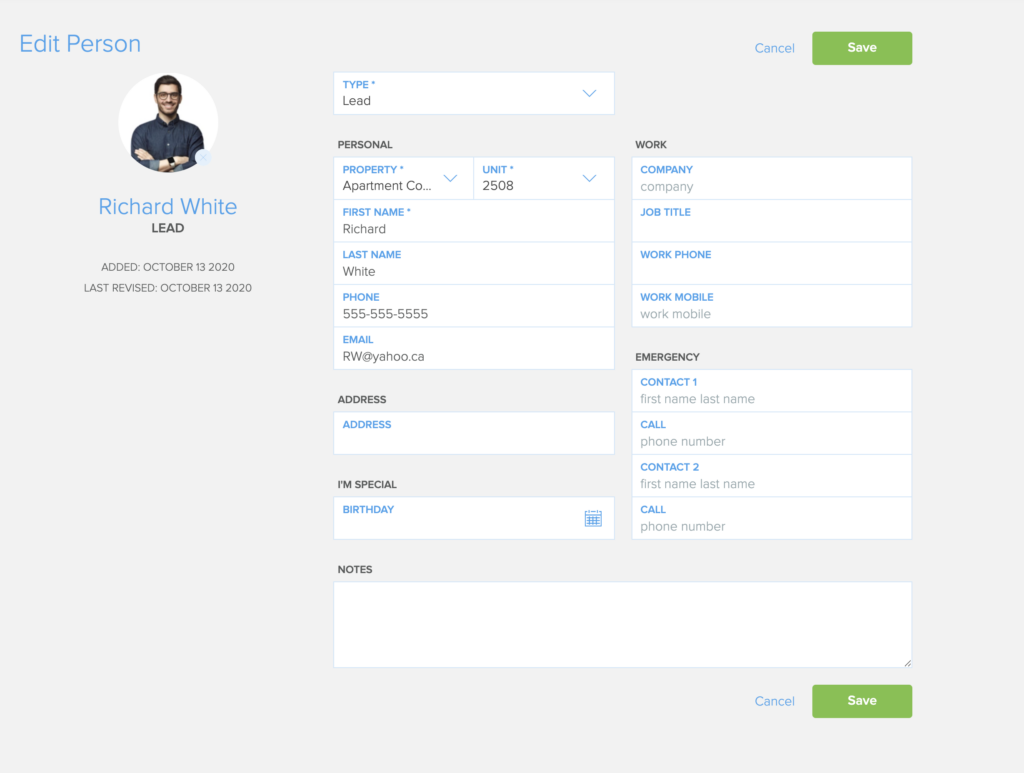 2. You can then send them an Online Rental Application by clicking the Rental Application icon on their profile page or click the
I want to drop down feature and click on Send a Rental Application.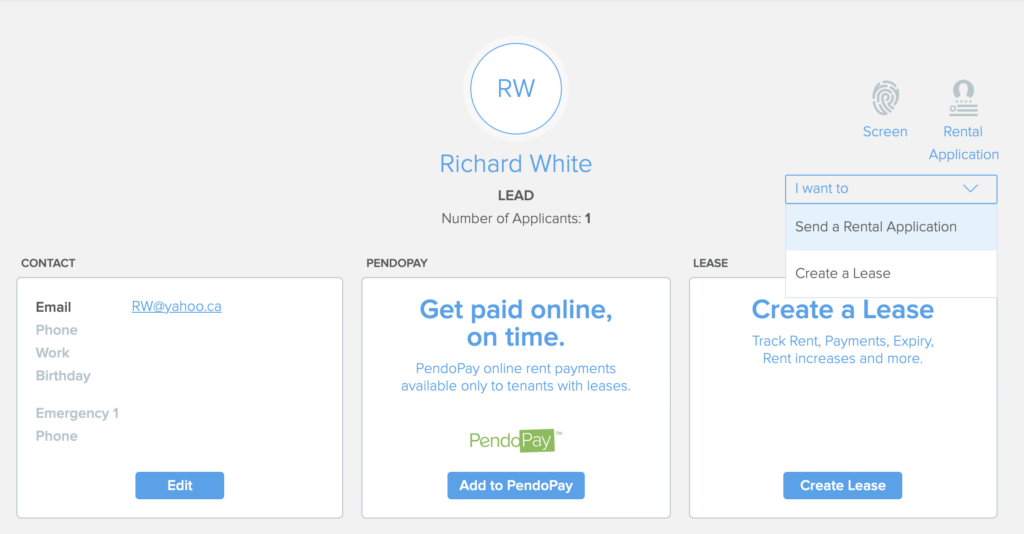 3. A dialog box will appear to fill out required information.  You can add multiple applicants that are currently listed in Pendo under People.
IF you plan on completing a soft check or credit screening for this applicant, ensure you click yes at the bottom of the box.  This will add the request for the applicant to provide a birthdate and/or SIN. Without either field, the screen cannot be run.  This is the only opportunity you will have to request this information on this specific application.
Standard Application: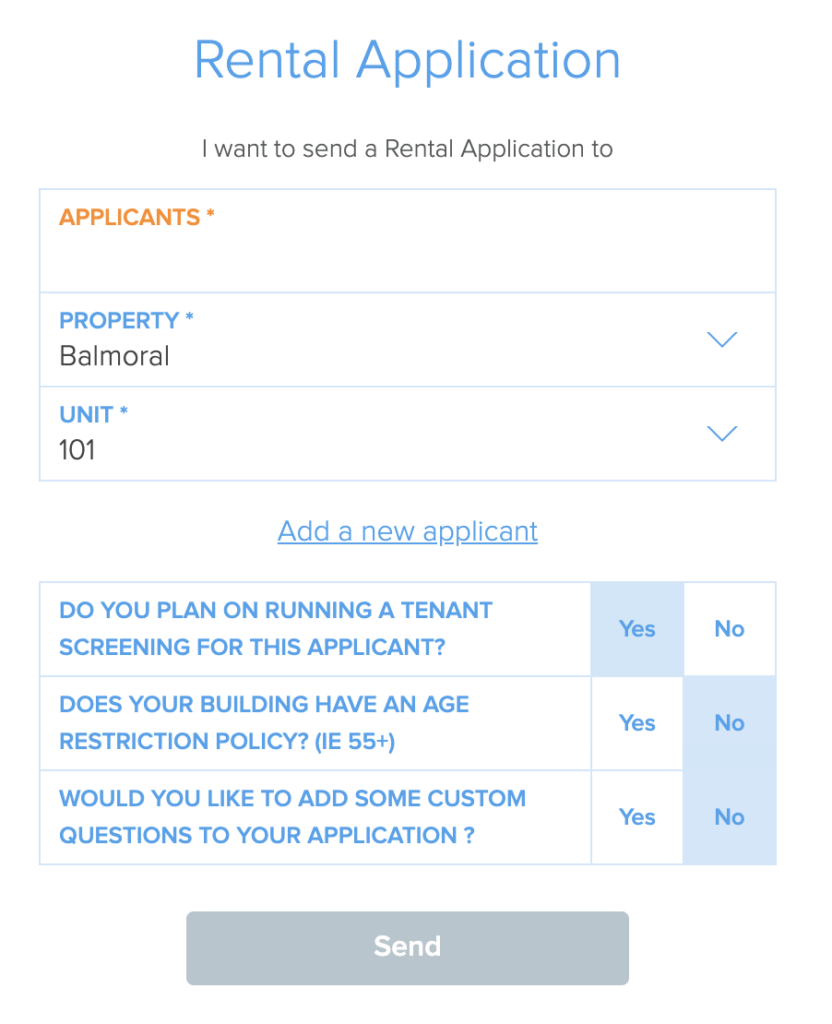 LandlordBC Application (Only available to Landlords/Property Management companies in British Columbia, Canada).  If your properties are in BC and you are interested in becoming a member, please click here.  Please notify Customer Support if you are a LLBC member but the application form below does not appear.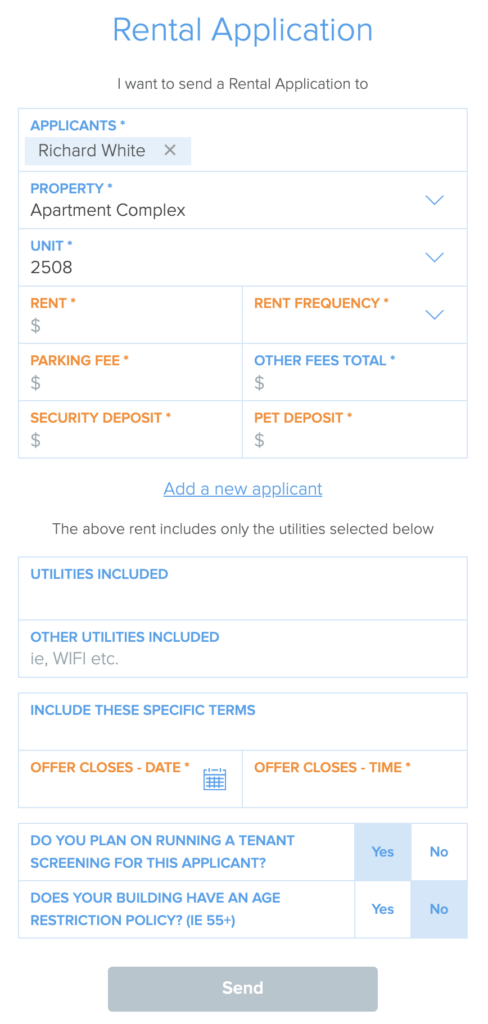 4. Click Send when complete.
5. The Applicant(s) will then receive an email invitation. Once they've completed the Rental Application, you will receive an email notification and the Activity Feed in Pendo will be updated with a link to the application.
The Rental Application icon will also be illuminated.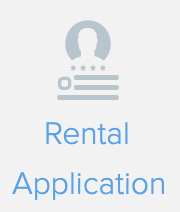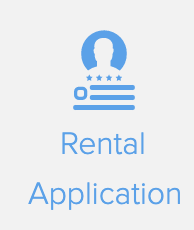 6. You can rate an applicant by clicking on the stars in the completed application: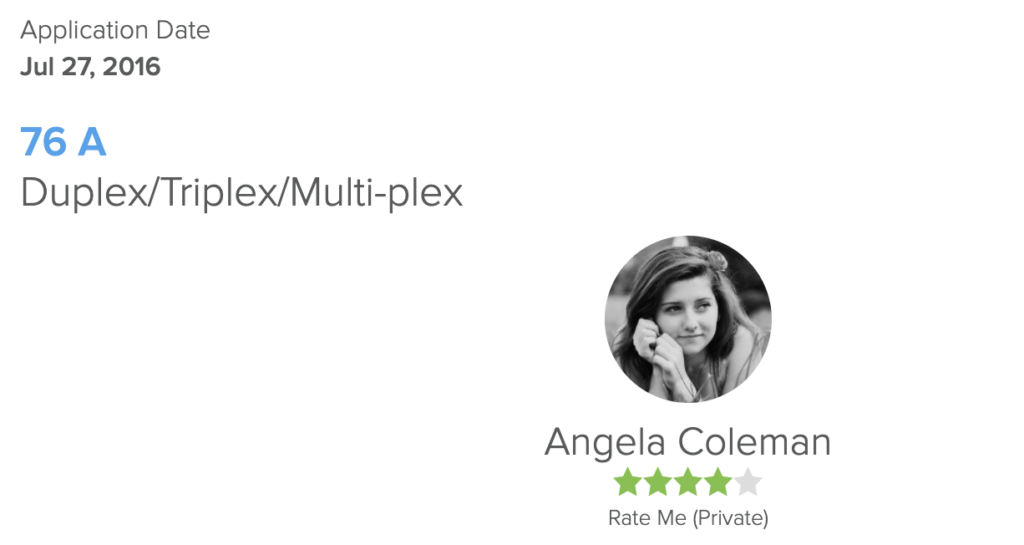 7.  Scroll to the bottom of the application to reject, print or *delete the application.
*Please check the legislation in your country as there are different time frames of how long a rental application must be kept for.  Typically deletion of records is after the statue of limitation for rental related litigation.
To access the submitted Online Rental Application at a later date, you can go to People page and click the Rental Application icon below the Applicant's name either on the People Card or inside the Profile page: