Pendo Support
What do the different payment statuses mean?
When looking at your PendoPay dashboard, you may see three different statuses [Pending, Scheduled + Completed] depending on what stage the payment is in.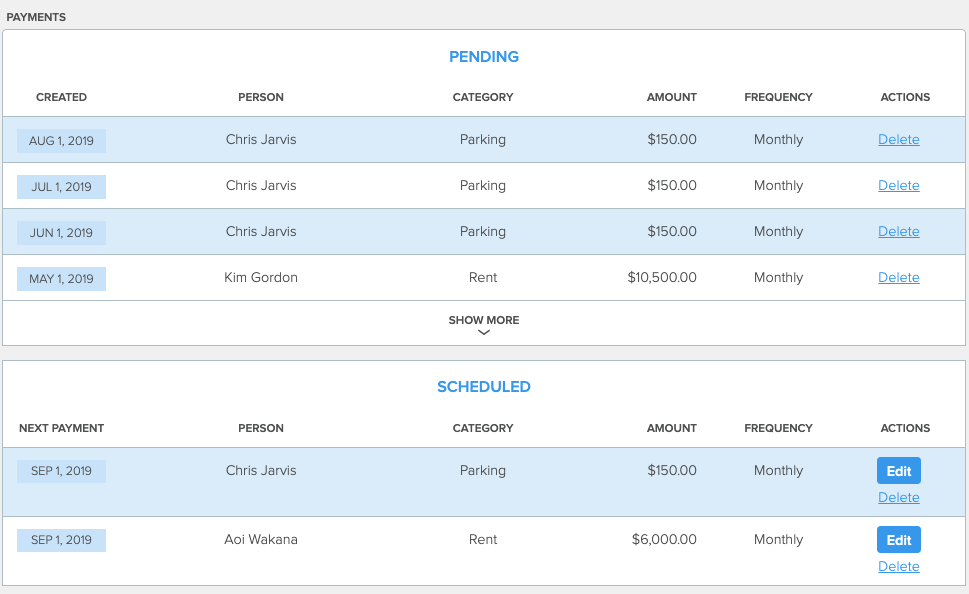 Pending – Current payments that in processing but not yet completed
Scheduled – Future payments to be processed.
Completed – Past payments that have successfully processed.  Completed PendoPay payments are automatically added to your Transactions list within the Payments and Performance pages.
Failed – Payments that were not successfully processed by the bank.  You will have an opportunity to process the transaction again or delete it and collect funds outside of the PendoPay system.