Pendo Support
How do I set up my PendoPay account?
 PendoPay is currently only available in Canada – we hope to roll this out to other regions shortly!
1. Go to Payments page and click PendoPay.  Click'Set Up' under 'Account' and "Set up payout account"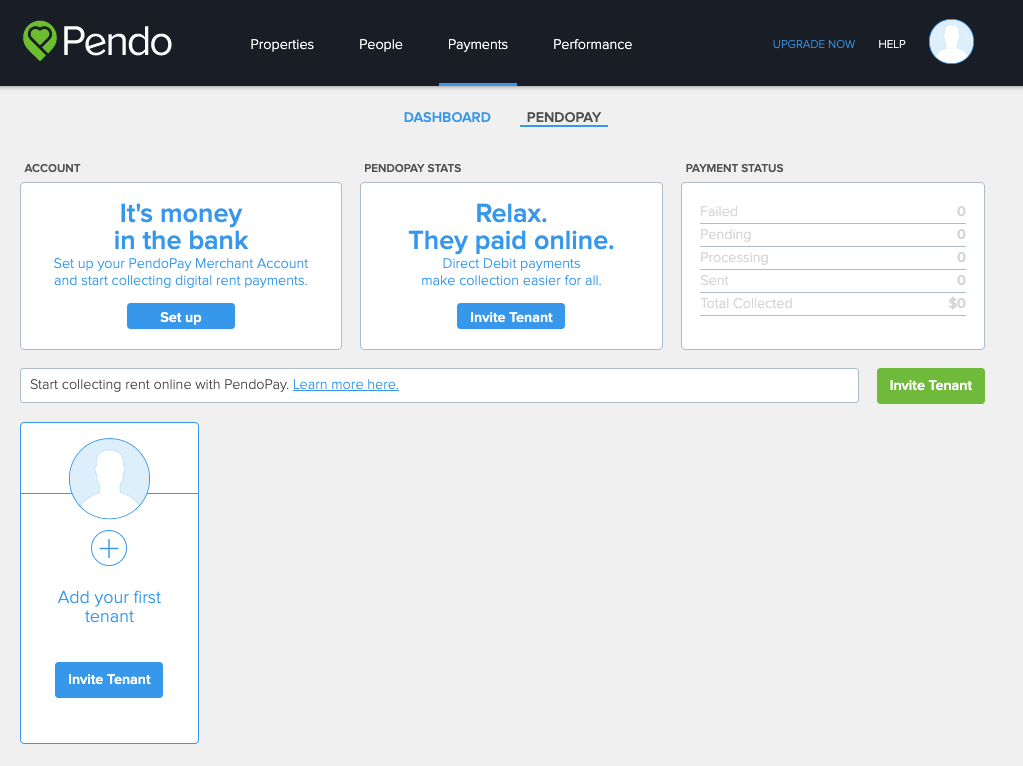 2. We'll need you to verify your identity: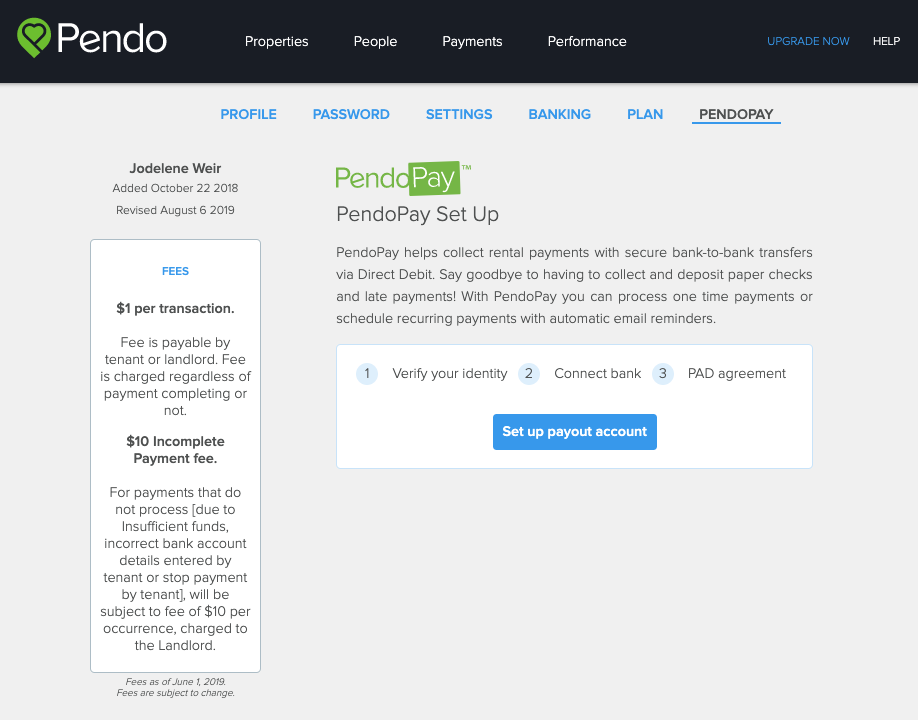 Then connect you bank account: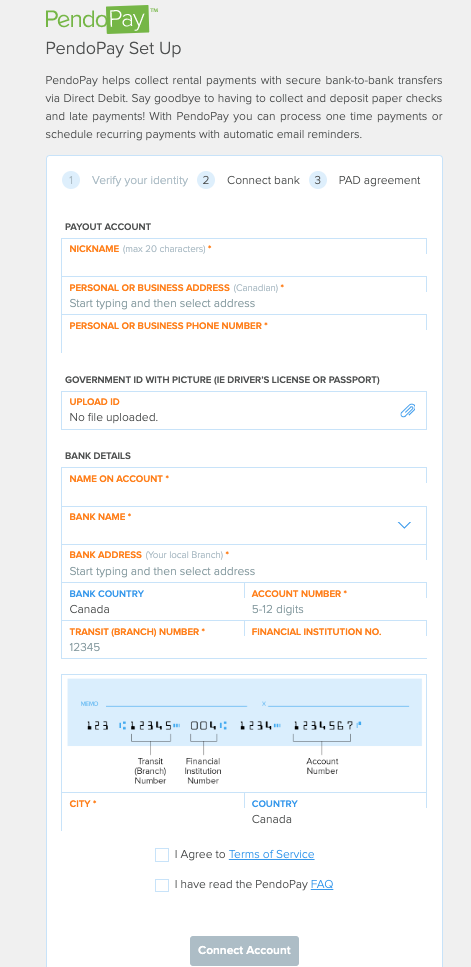 Then sign a Pre Authorized Deposit (PAD) form to allow us to withdraw funds from your account to refund tenants: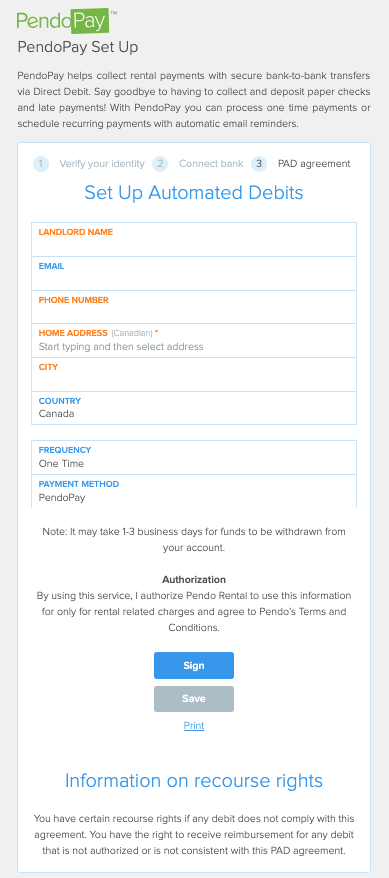 3. Once you have submitted all the information and documentation, you will receive a deposit of $0.01 to the account you entered within 5 days. It's very important to take measures and look for that$0.01 deposit so that the payments you collect will go into the correct bank account. If you don't received the $0.01 deposit within 5 days, it's likely that you made a mistake when entering your bank account information. Please delete the payout account and re-enter a new one.
4. Once you have confirmed your bank account, your PendoPay account will be ready to go!
You can then set up a tenant and start collecting rent payments online!