Pendo Support
What does a tenancy screening request look like?
In the event a Landlord or Property Management company does not use Pendo's digital application and wishes to run a tenant screening, we require your explicit consent.
You will receive an email from Pendo: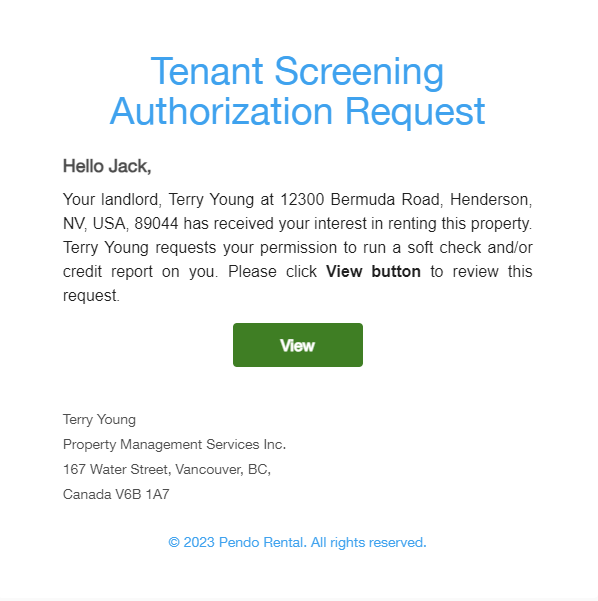 Click View to proceed.
The authorization page will display, fill out/confirm your date of birth, SIN/SSN is optional + your current home address.  Then provide a digital signature (by finger if you are on a mobile device) or a mouse.  The Sign & Submit button will highlight when all the fields are filled out.
Or if you refuse to provide authorization for a tenant screening, please click on Decline.  The Landlord/Property Manager will receive your response via automated email and they will not be able to proceed with running a screen for your application.