Pendo Support
What is an Issue Tracker?
Pendo offers an easy way for tenants to submit in home issues or requests to the Landlord or Property Manager.
First, make sure that the issue tracker is enabled by going into the property details and selecting yes under Issue tracker and hit save. Then click on show all under Tracker.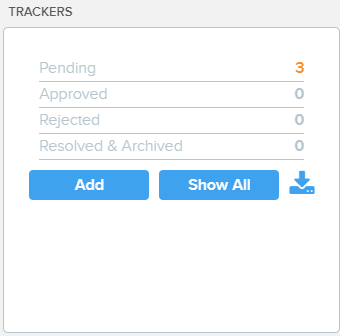 Here, you can review detailed information for each submission including pictures.  You can enter notes, change the status of the ticket and communicate to the tenant through the repair process to resolution.