Pendo Support
How do I send a Rent Increase?
Note – If your tenants reside in BC, please click here. 
Setting a Rent Increase instructs the system to expect a change in rent amount starting on a specific date. To set a Rent Increase, click on the Lease Summary Card under Properties | Leases and click on the tenants name:

Alternatively, you can view a lease via the Tenant card under Lease Snapshots and then clicking View Lease:

On the Lease Summary, click the On button to activate the rental increase feature: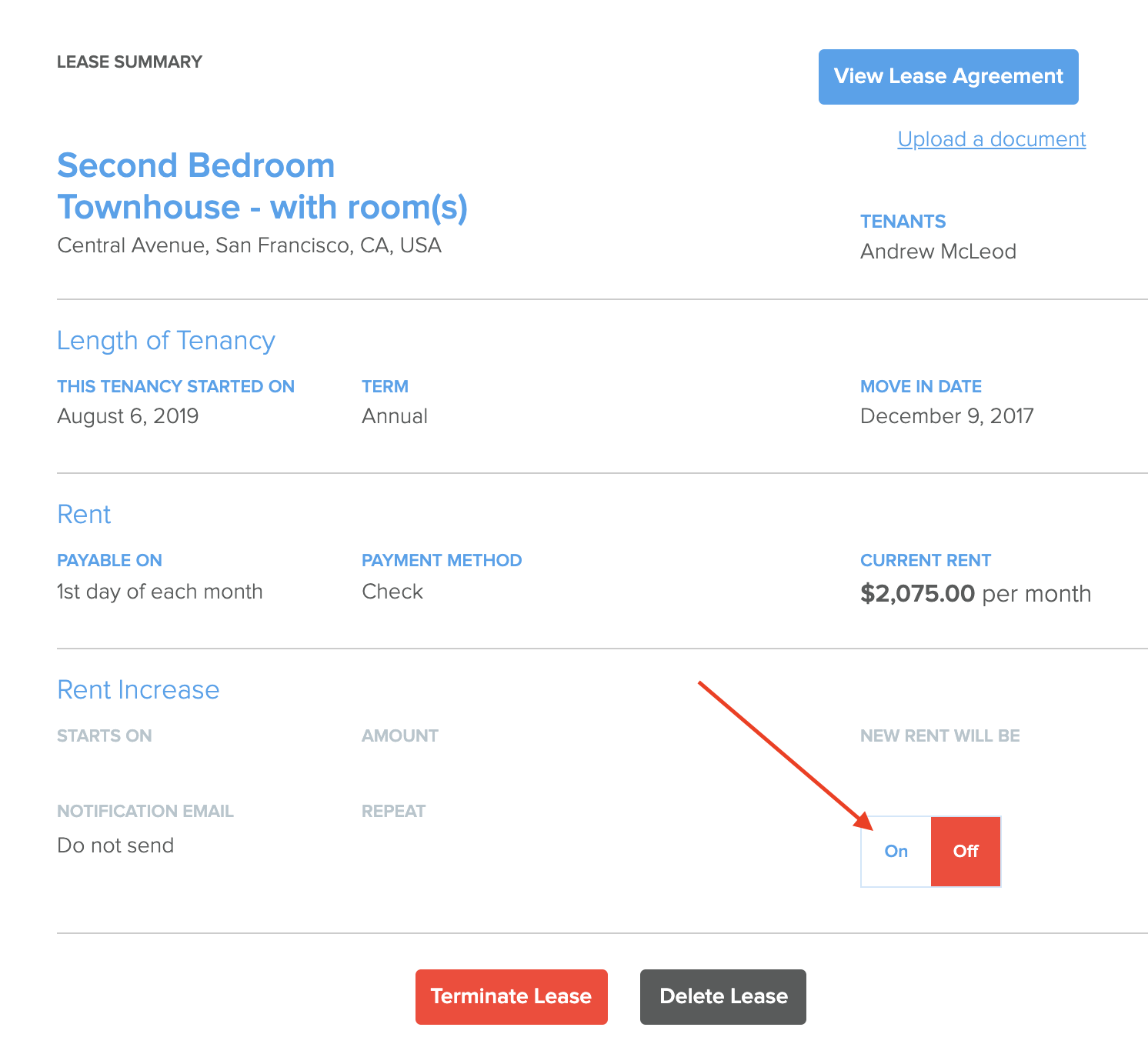 If you choose to send a notification email after you have formally delivered the notice (email notice is not permitted in most provinces/states) the template is as follows: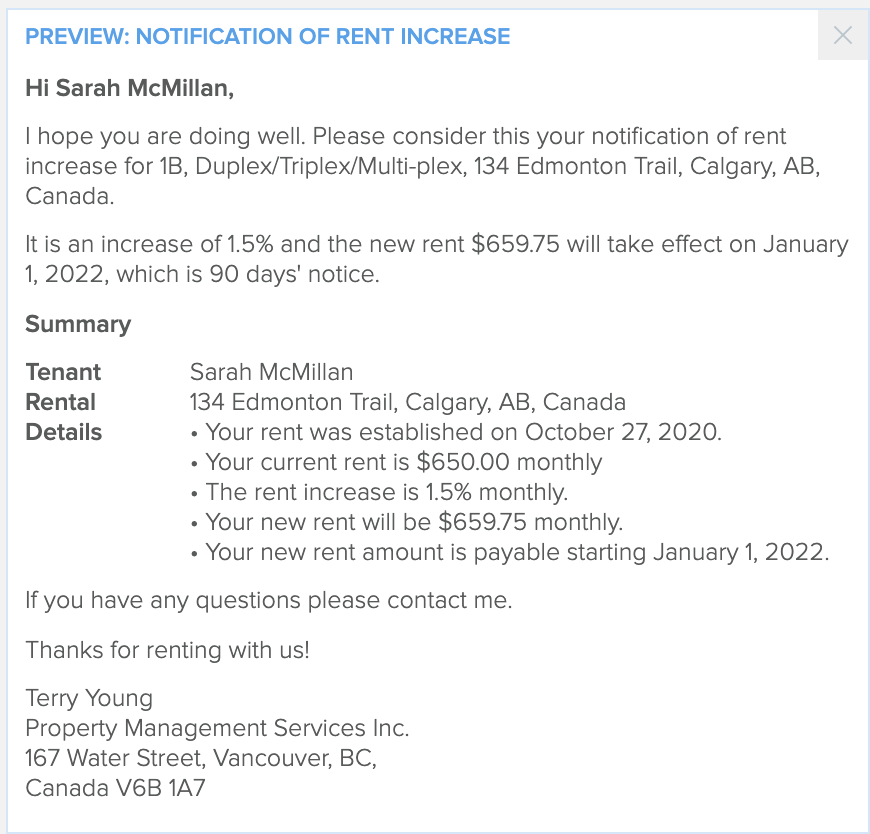 Previous rent increases are also displayed (if applicable).  You can also disable a rental increase if you have decided to not proceed after it was created.
If you prefer to balance your books without cents by rounding down the rent amount to the nearest dollar.
You can also set up a rent increase reminder date for when an email of the rent increase summary will be sent out to your tenant(s). The email will only be sent if the reminder date is 90 days prior to the start date of the rent increase.