Pendo Support
How do I add users to my Pendo account?
Click on Settings at the top right of your screen.
Click on Users: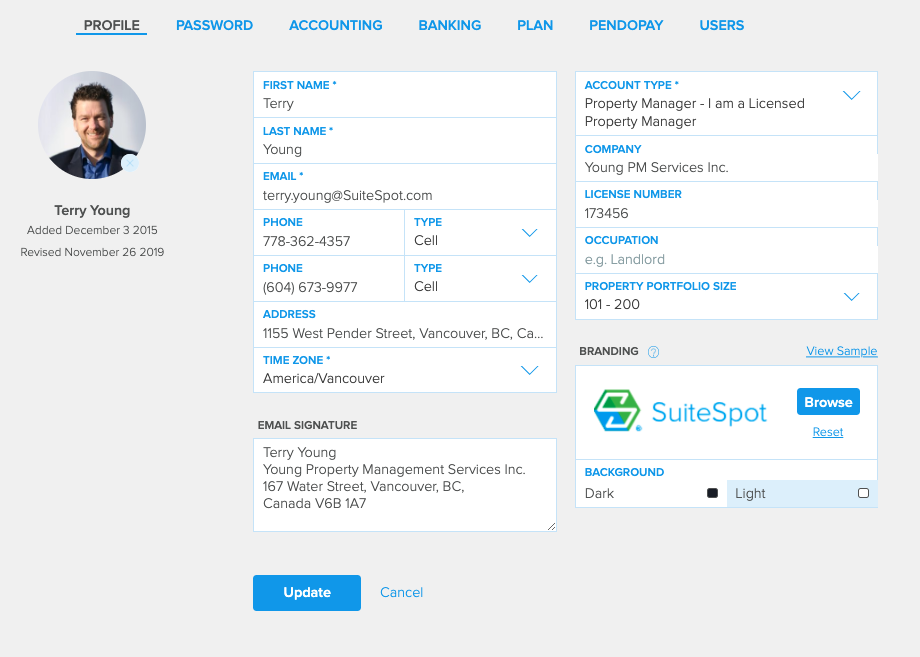 Click on the

to add users.

3. Add in the user details to send an invitation to use Pendo: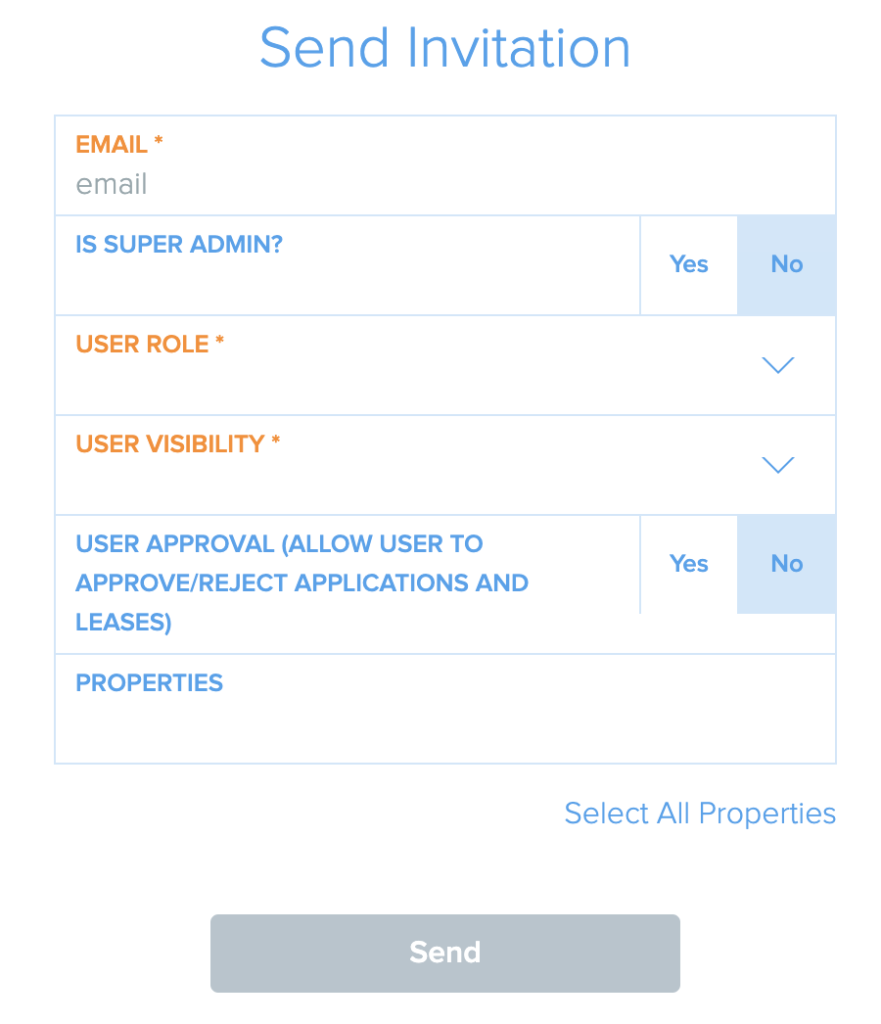 Super Admin – The initial account holder has a Super Admin role which gives them the ability to add users and perform administrative functions on the Pendo account.  Only two (2) users may be a Super Admin.
User Role – Accountant, Building Manager/Superintendent, Property/Rental Manager or Owner
User Visibility – Choose access level of full editing permissions or view only.
Properties – Choose specific or all properties to the user
4.  The invitation will be sent via email to the new user(s):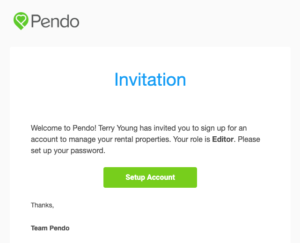 5. The new user is required to provide their first + last name, phone number and set up a secure password and to read our Terms & Conditions prior to creating an account.
Upon completion of the five steps, the user will have direct access to the Pendo account and have visibility of the features and services within Pendo based on their role.  To view permissions, please click here.