Pendo Support
How do I set up my tenant in PendoPay?
After setting up your PendoPay account, you can add set up your tenant for PendoPay and start collecting rent online!
In the PendoPay dashboard or the tenant's profile, click on the "Set Up" button to start the process.  You can either invite them to enter their banking details themselves or manually enter their banking details if you already have a void cheque.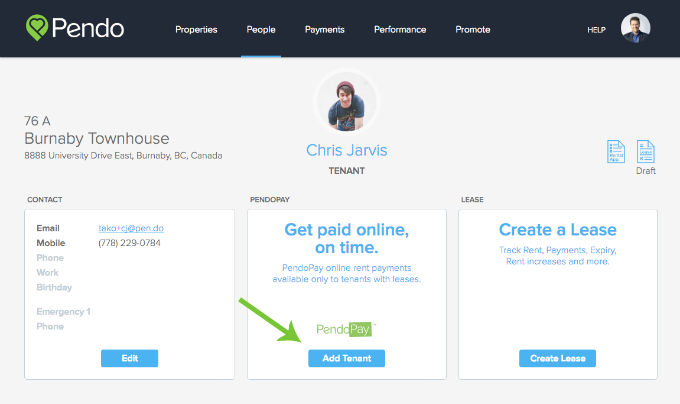 Inviting a tenant to PendoPay
1. Choose an existing tenant or create a new person. You'll need to determine whether the fees will be paid by you or the tenant.
2. Your tenant receives an invitation email to enter their banking details – This invitation expires in 1 week, you can always re-invite them if they haven't received it.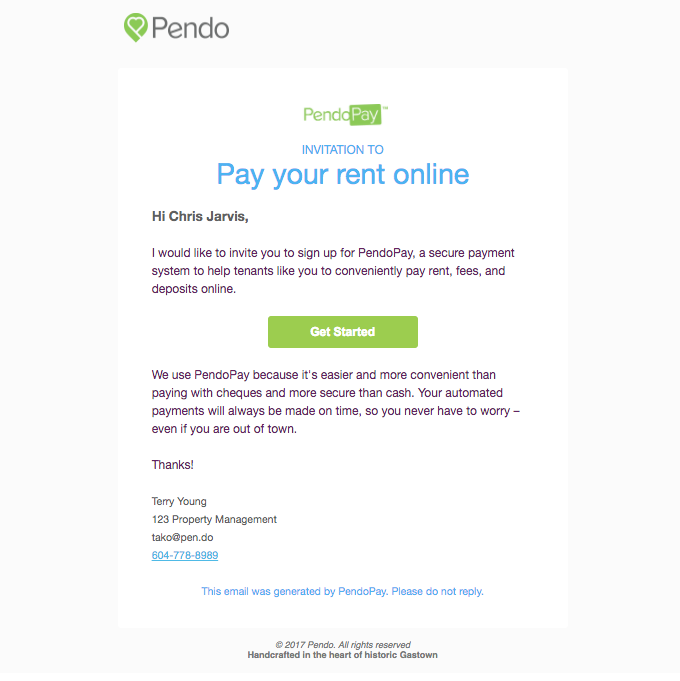 3. After the tenant has filled out their contact and banking details, both parties will get a notification.  You can now collect payments using PendoPay!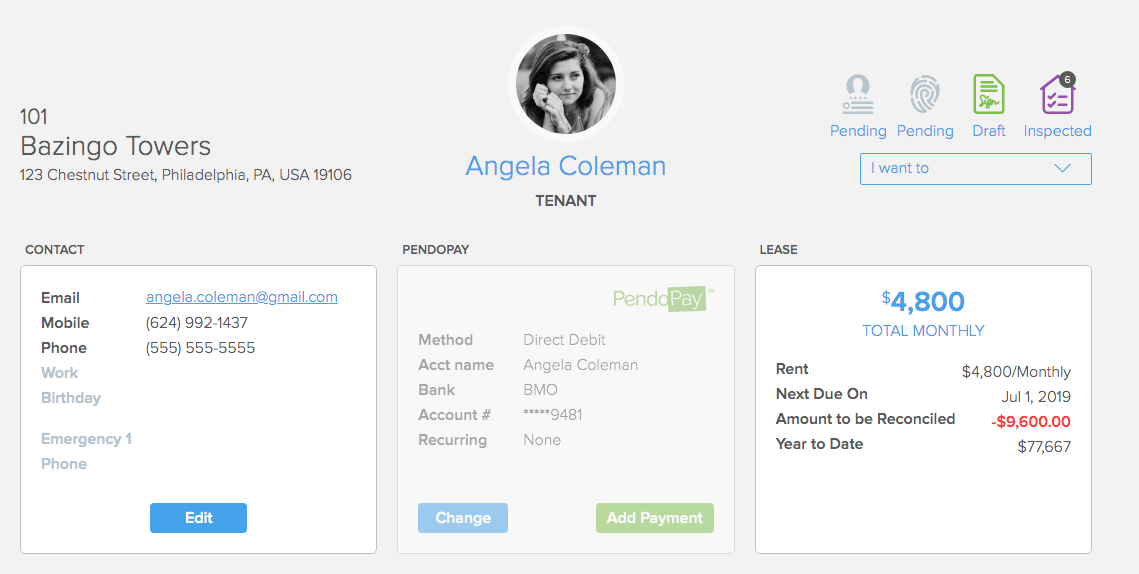 Manually entering tenant banking information
1. You'll need the tenant's banking details to set up PendoPay for them.  The best way is to ask for a void cheque since this will have the Account Number, Branch Transit Number, and Financial Institution number.  If a tenant does not have any printed cheques, they can also request a direct debit/deposit form from their bank which will also have the required information.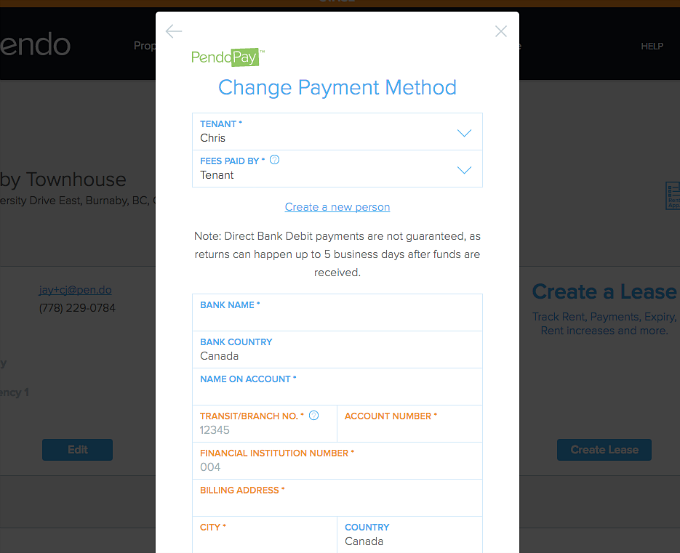 2. Once you enter the required information, click "Save" to complete the process.  You can now collect payments using PendoPay!
Next step: How do I actually collect?