Pendo Support
How do I view Lease details, edit, or delete a Lease?
To view Lease Details or make a change to a Lease,
1. Go into the intended Property or Unit page.
2. Scroll down to the 'Lease Snapshots' section, click the underlined Lease title.

3. You can then view Lease details and access your Digital Lease Agreement from the top-right corner.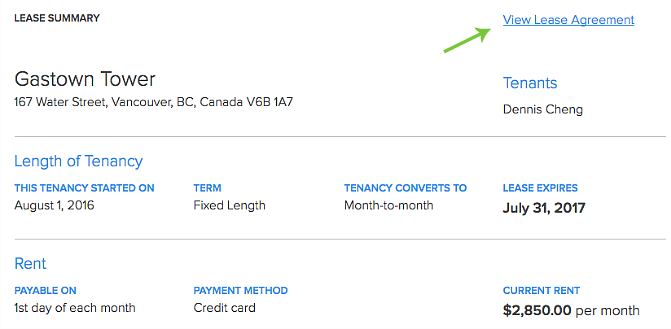 4. You can also find the edit/terminate/delete options at the bottom of the Lease Summary. (What's the difference between terminating and deleting a Lease?)

However, there are several exceptions where you can no longer edit a Lease:
When it's a Fixed Length Lease that's passed its End Date – You can only delete or terminate the Lease.
When you have sent out the Digital Lease Agreement to a tenant, you can only delete or terminate the Lease.