Pendo Support
What does the tenant invitation for the Issue Tracker look like?
Once a Landlord activates the Issue Tracker for a property, an invitation will go out to all current tenants with active leases.
Tenants will receive a Tenant ID to identify them in the Pendo system and associate issues with their home.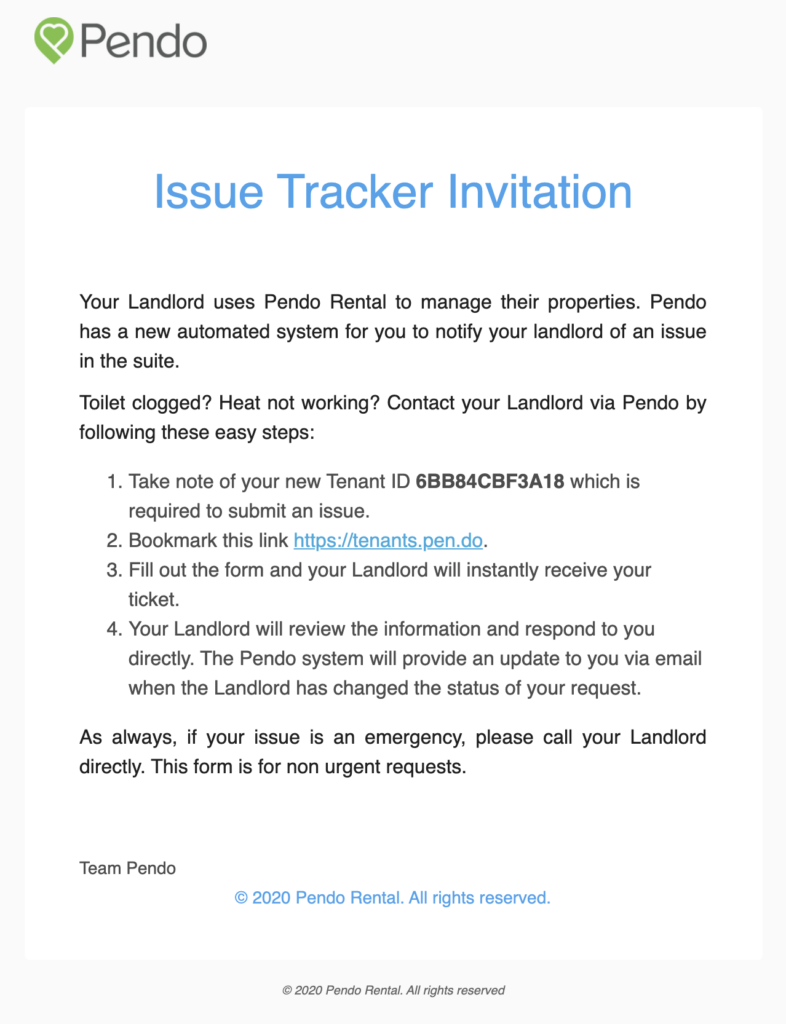 The tenant will visit https://tenants.pen.do, enter their Tenant ID and click Next.  The Tenant ID will be emailed to them upon the Landlord activating the feature.  The ID is also stored in their tenant card in Pendo:

The tenant will then fill out the information.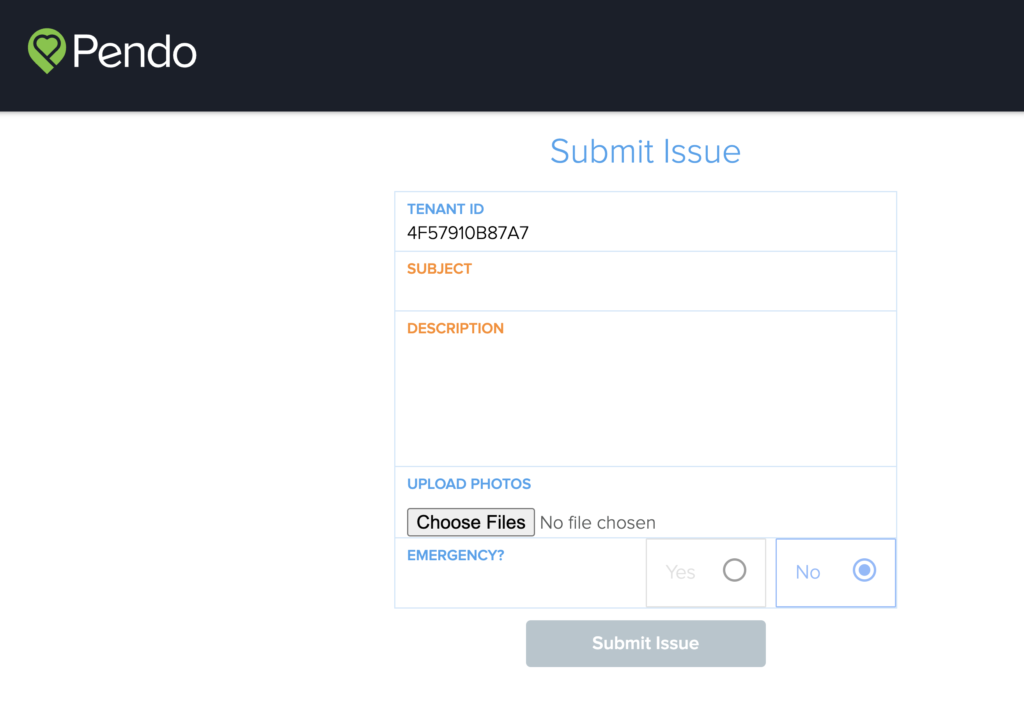 If they choose emergency, they will be presented with your contact information to ensure the issue is reviewed immediately.  A tenant will not be able to submit the form if they choose this option.
Once they click the Submit Issue button, the information will be stored in Pendo and an email notification will be sent to the Landlord/Maintenance Team to action on.
Click here to learn how to manage submitted issues.